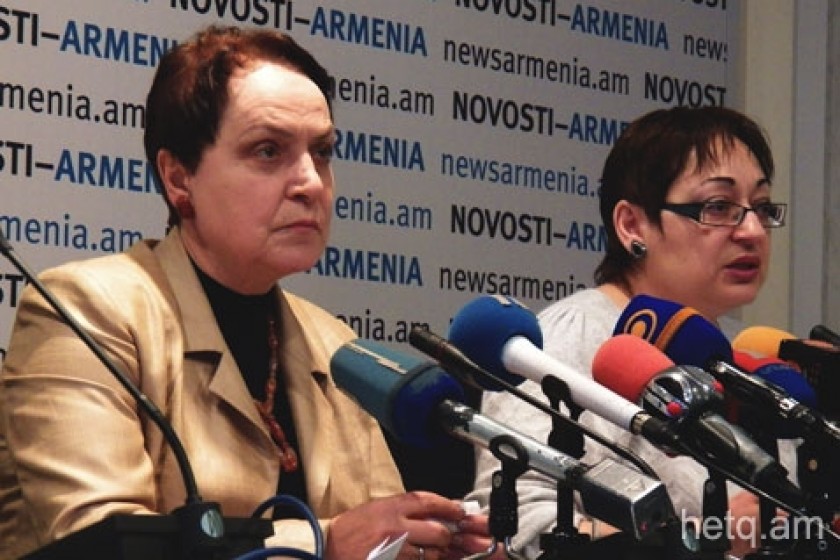 New Website Chronicles 1987-1992 Ethnic Cleansing of Armenians in Azerbaijan
A new website dedicated to the ethnic cleansing of Armenians in Azerbaijan from 1987-1992 called KarabakhRecords.info was publicly launched today in Yerevan.
Project coordinator Marina Grigoryan urged all those wishing archival materials about those tragic events to feel free to upload photos, eye witness accounts and video clips from the new website since the information is reliable.
The site was created within the scope of the "Ordinary Genocide" project of the Public Relations and Press Division of the RA President's Office.
Also on hand at the launch was Larisa Alaverdyan, Armenia's first Human Rights Defender, who was born in Baku.
She lamented the fact that those Armenians who suffered in Azerbaijan have not been adequately defended, neither internationally or even in Armenia.
Alaverdyan said that the political elite in Armenia hadn't developed to the level necessary to grasp the importance of defending the rights of Armenians subjected to Azerbaijani genocidal policies which are in direct contravention of the U.N. Convention on Genocide.
Photo: Larisa Alaverdyan (left), Marina Grigoryan