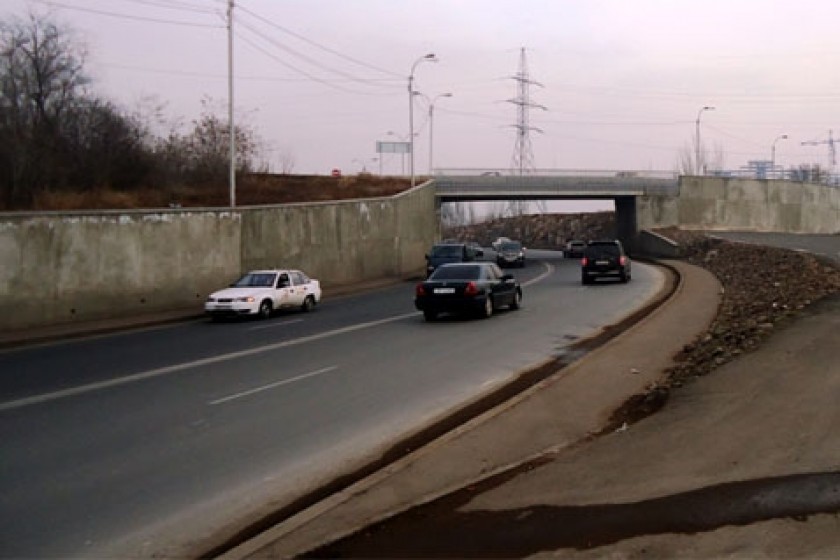 Fatal Fraud: Tsitsernakaberd Highway Constructed with Kickbacks
As we all know, road construction in Armenia is carried out through kickbacks and by pocketing state funds. Many people suspected that such fraud wasn't possible to control since it required an in-depth investigation.
We decided to measure the width of the traffic lanes of the recently constructed Tsitsernakaberd Highway to examine its compliance with standards. The evidence of misappropriation is obvious.
The Tsitsernakaberd Highway has two lanes in each direction of traffic. In accordance with state standards the width of each traffic lane must be 3.5 meters. Accordingly, the width of the road must be 14 meters.
Nevertheless, when measuring different segments of the traffic lanes, we couldn't find any stretch of the road where the right lane was more than 3.4 meters, while the left lane was never more than 3.15 meters. The width, or to be more precise, the narrowness of some segments was 2.8 meters.
At some parts of the road, for instance near the speed camera and under the bridge, the average pavement width was 12.5-12.8 meters.
Thus, the width of Tsitsernakaberd Highway, which is two kilometers long, is 1.5 meters (around 10 percent) less than it should be according to state standards.
Apart from the fact that accidents occur and serious inconveniences are created for drivers, state funds have been pocketed.
In the near future, we will attempt to estimate the amount of damage caused to the government. It would likely reach hundreds of millions of AMD.
We hope that law enforcement bodies will initiate an investigation, punish the guilty and take measures to repair the damage incurred by the government.