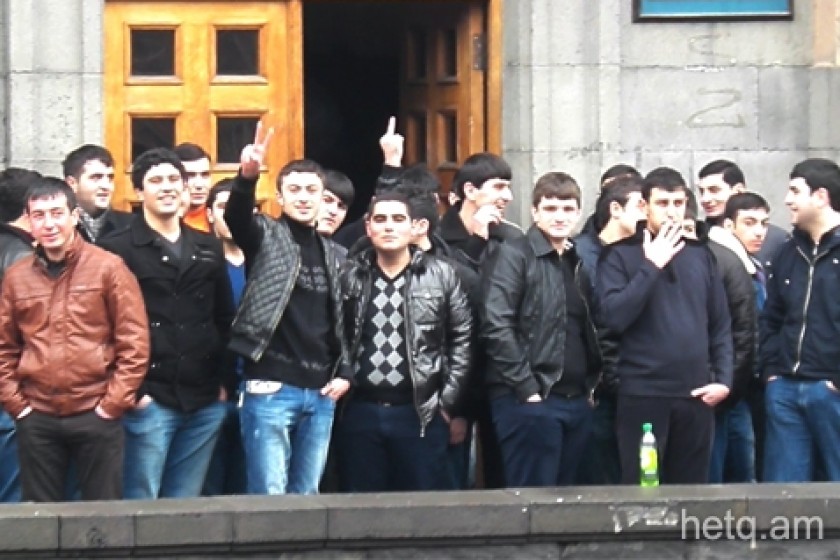 Activists Greeted with Applause and Cat-Calls at Yerevan State University Civic Action
A group of Yerevan State University students mocked those participating in a civic action organized today by a group called "Young People are the Motivating Force".
Organizers say all they want to do is to remind young people, especially college students that they too should get active in the social and political life of the country.
They were met with puzzled faces and cat-calls from some groups of students hanging out at one of the entrances to the university.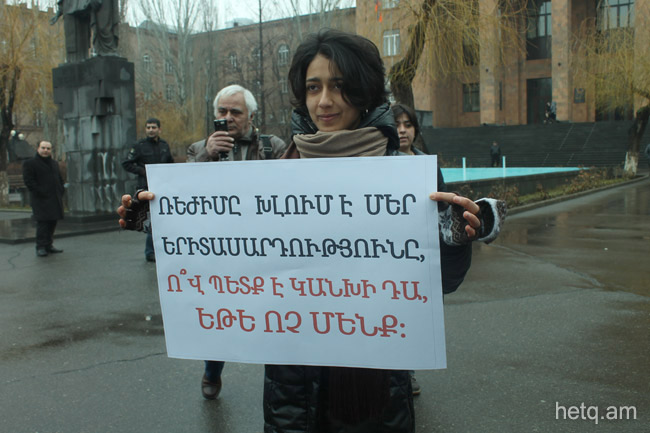 One activist held a sign that read: "The regime is snatching our youth. Who must prevent this if not you?"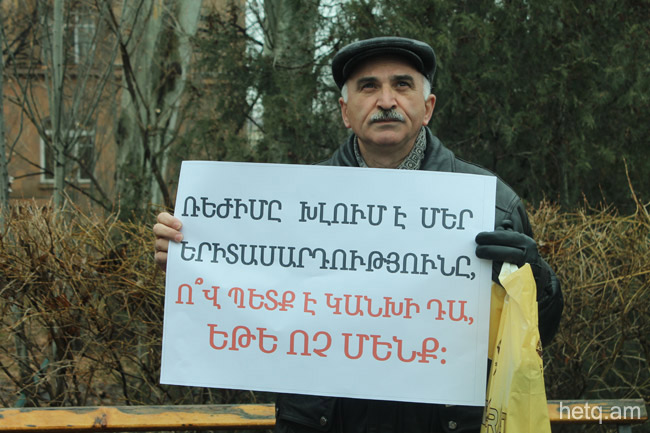 The activists told this reporter that the regime had effectively neutralized young people from actively participating in civic affairs through its control on the administrative and student councils in colleges and universities.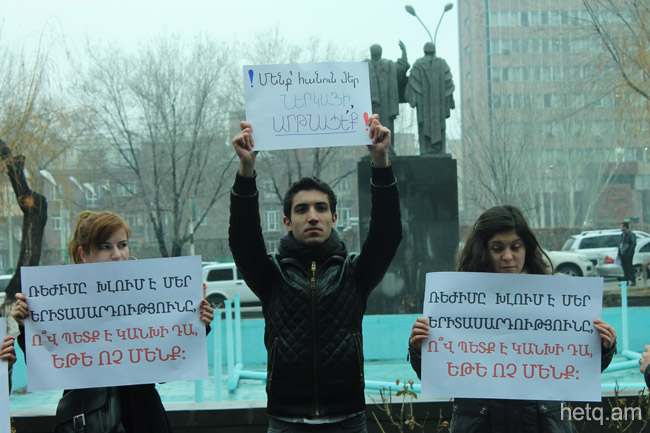 The activists were greeted with applause from students at the university's Faculty of Law and by those at the nearby State University of Economics.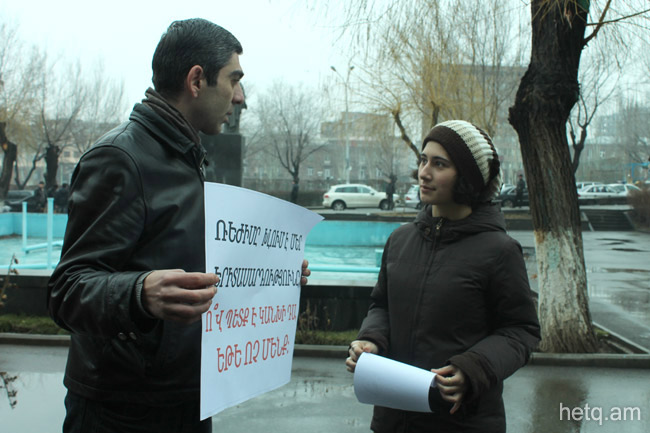 Cops had to separate the activists from a group of university students who started to mock them.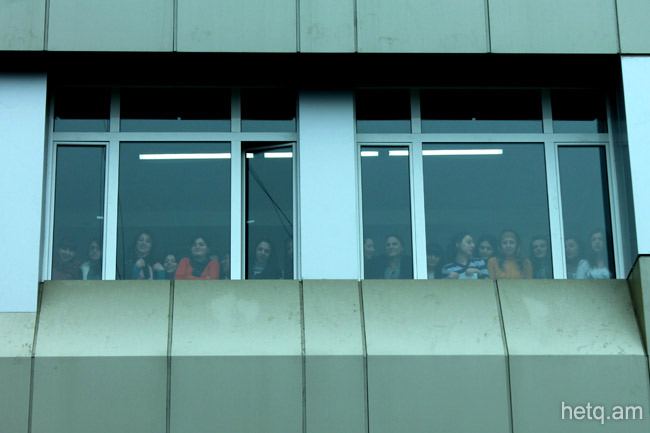 When an activist with a bullhorn asked the students to join them in the struggle to build the country's future, they laughed in response, "What future? Here's your future".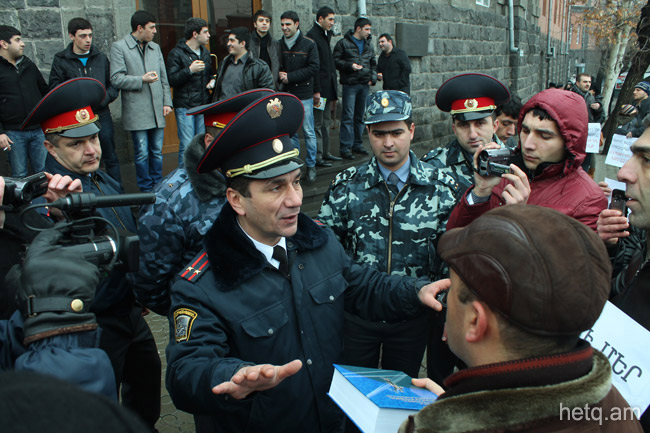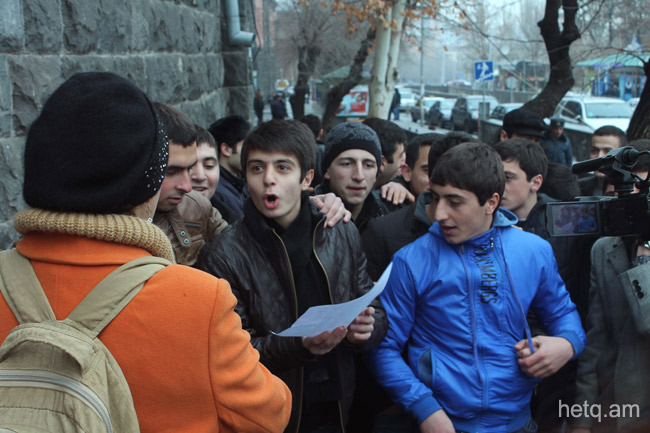 Photos: Sona Simonyan