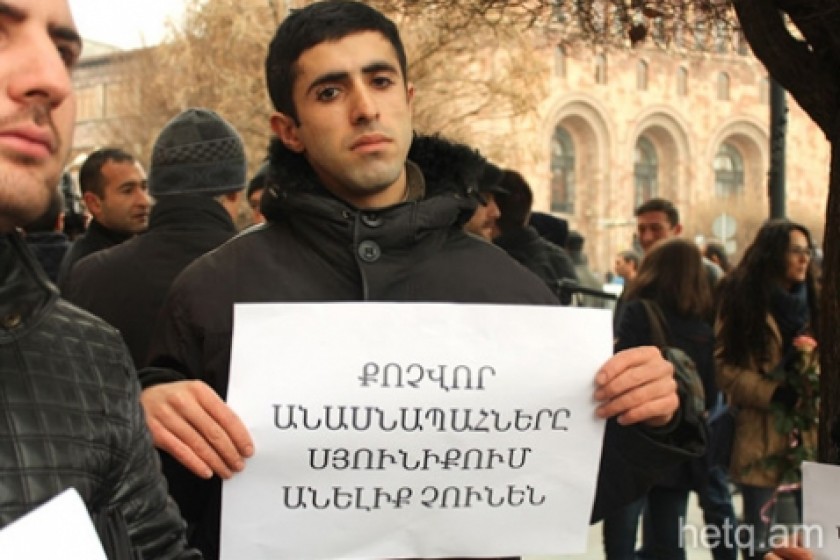 Demonstrators Demand a Halt to Planned Leasing of Syunik Pasture Lands to Iran
Demonstrators assembled in front of the Armenian Government building in Yerevan to voice their opposition regarding any plan to lease pasture land in Armenia's southern Syunik Province to Iranian sheepherders.
Holding signs that read "Nomadic Animal Herders Have No Business in Syounik", protest participants argued that is rife with security, demographic and environmental risks.
They said that such a plan, much bandied about in the Armenian press would hurt the domestic livestock industry and was being promoted by a small group of businessmen looking to make a profit at the expense of national interests.
Other signs on display read "Not One Arab Sheep in Syunik" and "Let's Protect the Lands Saved by Nzhdeh from the Nzhdeh Poseurs of Today".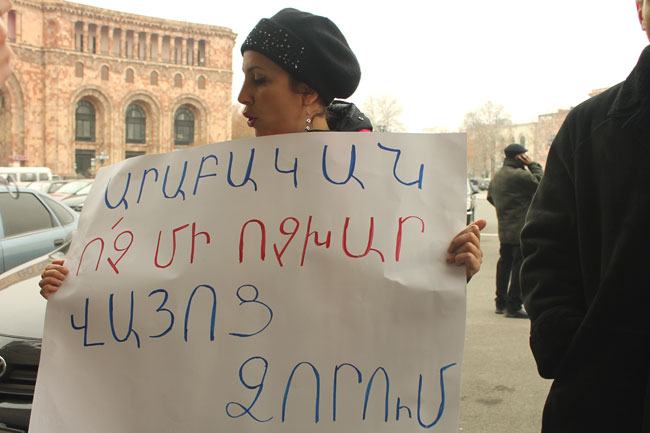 Armen Mkrtchyan, a member of the board of the Hayazni NGO, which organized the protest, told Hetq that if the planned 50, 000 hectares for lease were concentrated in one locale the threats wouldn't be as great.
"But Armenia doesn't have such a large expanse of pastureland in one area. Patches of land here and there will be destroyed by the rummaging sheep that eat the grass, roots and all. The land soon dries up."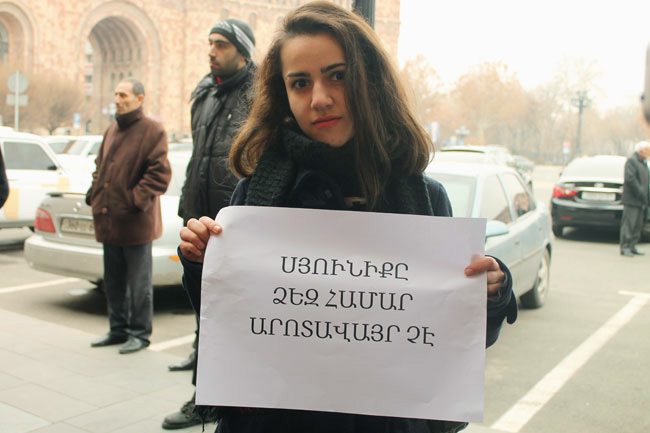 Armen Hovhannisyan, another Hayazni activist, said the environmental ramifications would be disastrous.
"We are diametrically opposed to any such step that further threatens the natural environment of Armenia. We view that environment as one where we will have to live, create a culture and develop statehood."
The demonstrators handed a copy of their demands to the government reception office. In their letter, they promised to follow-up on the issue and see to it that similar issues are nipped in the bud.
Photos: Sona Simonyan