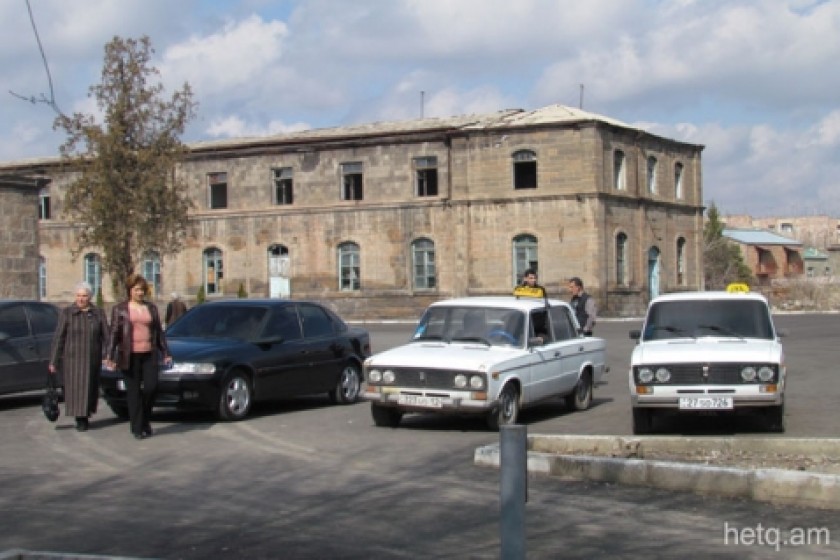 Sargsyan HQ in Etchmiadzin Hires Taxis to Ferry Voters, Especially Seniors, to Polls
Most of the taxi cabs in Etchmiadzin have been hired out by the local President Serzh Sargsyan headquarters to ferry voters to the polls and back.
One cabby waiting outside the 19/18 polling station told me they be at it all day but refused to say how much they were getting paid. "It's a major secret," he confessed.
Inside, Hayk Gasparyan from the Heritage Party who serves as president of the local election committee, told me that voting was proceeding normally.
So far, only 375 of the 1,997 registered voters had cast ballots.
The taxis seem to have been instructed to especially transport senior citizens to the polling stations.
At polling station 19/8 they brought in an elderly woman who appeared totally confused by what was happening. She didn't even know what the vote was all about.