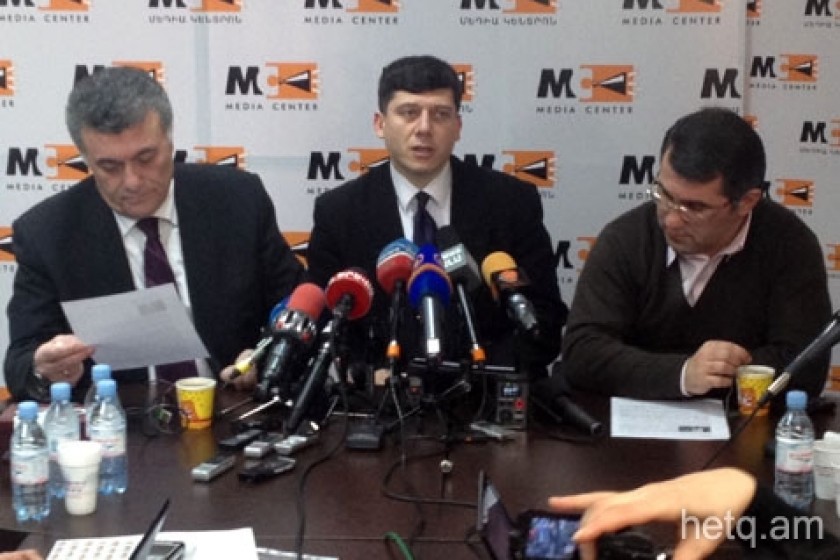 Heritage Party Spokesman: "The revolution is coming"
Heritage Party press secretary Hovsep Khourshoudyan told reporters today that yesterday's election result hadn't provided Armenia with a legitimate government and that a revolutionary sentiment was in the air.
"Even Serzh Sargsyan wants a constitutional revolution. A revolution is in the making," he said.
Khourshoudyan said the most systematic violations in yesterday's ballot dealt with election bribes, followed by "monitored voting".
The latter was especially evident in rural precincts where community mayors sat and watched voters ticking off their ballot slips.
He also brought up numerous cases of the ink stamps on passports disappearing.
Khourshoudyan also questioned the validity of supplemental voter rolls and the fact that citizens were casting ballots at more than one precinct.
He said that Heritage couldn't say for sure how many people outside Armenia cast ballots because the turnout numbers did not at all correspond to the stable population figures of certain communities.