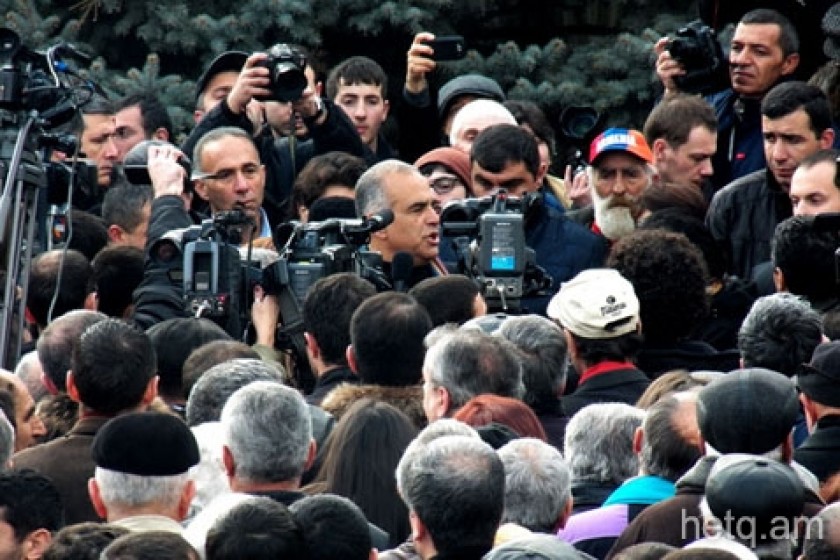 Hovannisian Press Conference Turns into Political Rally
Here are a few photos taken at Freedom Square, the site of Raffi Hovannisian's post election press conference.
More than reporters showed up to hear what the Heritage Party candidate, who officially came in second place, had to say regarding yesterday's presidential election.
Unfortunately, Hovannisian's supporters and the simply curious, couldn't hear what he was saying.
To make amends, Hovannisian urged the crow to return tomorrow, same place, same time, for a traditional rally.