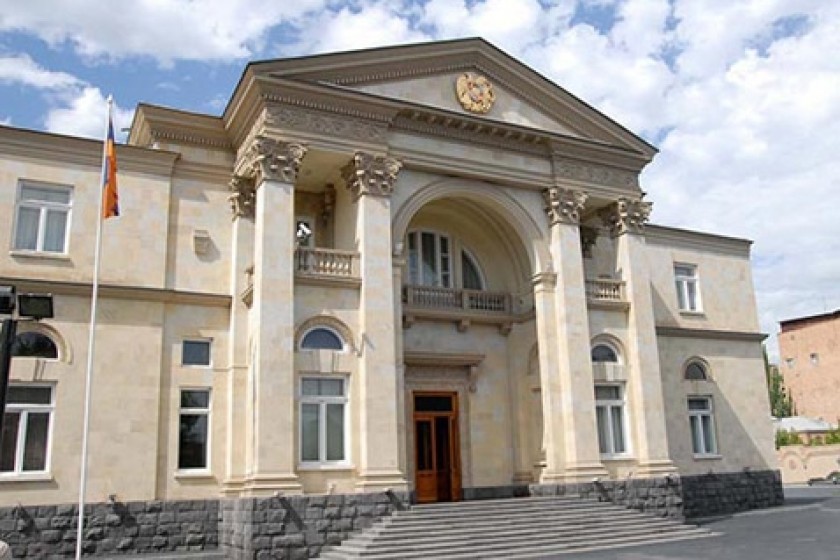 Hovannisian Meets with Sargsyan in Private
Minutes ago, a defiant Raffi Hovannisian flanked by his supporters, approached the Presidential Palace on Baghramyan Avenue to meet with Serzh Sargsyan.
A top police official invited Hovannisian to enter the outer gate but declared that no reporters would be allowed inside.
Hovannisian stated that if he spotted an official TV camera crew inside, he too would demand the same.
The Presidential Chief of Protocol assured Hovannisian that there would be no one else present at the meeting.
Hovannisian's supporters have assembled on the opposite sidewalk chanting "Armenia, Armenia".
A squad of helmeted police holding truncheons has taken up positions further down Baghramyan near the Academy of Sciences.