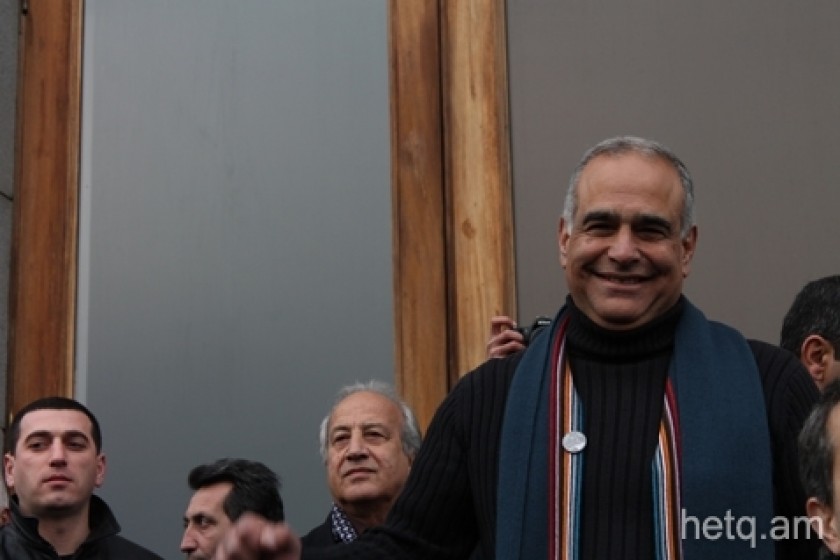 Hovannisian Takes Victory Tour to Ashtarak: "Time for Serzh to accept defeat"
As promised, Raffi Hovannisian took his "victory celebration" on the road today and his first stop was the town of Ashtarak about a 45 minute drive from Yerevan.
Hovannisian told his supporters that the time had come for Serzh Sargsyan to accept his defeat in the February 18 presidential election.
"This struggle can no longer be stopped, even if they intimidate teachers, soldiers and the police," Hovannisian said.
Ruben Hakobyan, president of the Heritage Party parliamentary faction, stated that goodness had triumphed in this new political reality.
"Up till now, people were accustomed to seeing oligarchs surrounded by their bodyguards, but now goodness has become a serious political factor," said Hakobyan,
MP Hakobyan said that Hovannisian's "Hello Revolution", as some have dubbed it, will lead to victory.
"We have come to Ashtarak to say thank-you. Don't expect spontaneous solutions, expect a continuous struggle. Our cause is just," Hakobyan said.