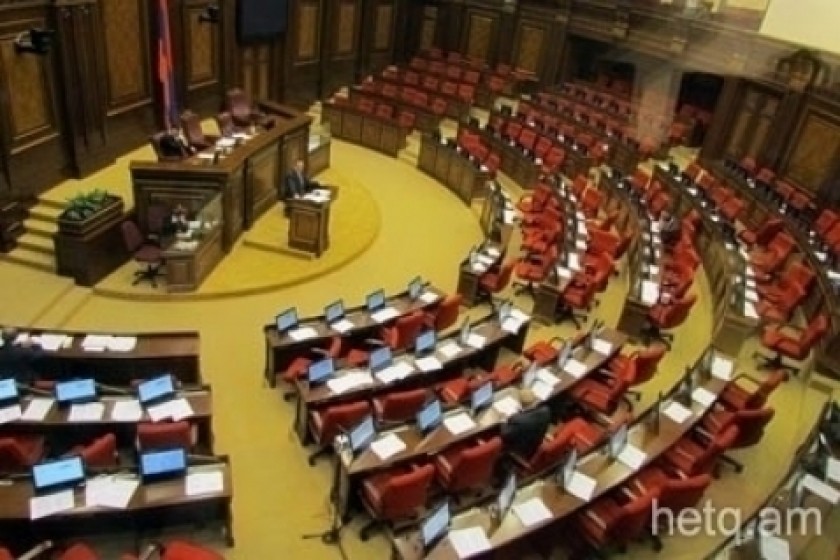 National Assembly Unable to Contact Central Electoral Commission Prez
MP Nikol Pashinyan reiterated his call for the National Assembly to schedule hearings regarding the post-election political situation in Armenia.
Yesterday, Pashinyan declared the legislature was busy discussing draft bills with no immediate importance. The outspoken HAK MP said he would thus abstain from voting for any such bill.
National Assembly President Hovik Abrahamyan stated that he didn't agree with Pashinyan because there was no such crisis in Armenia. Abrahamyan said he would later confer with Heritage Party and ARF MPs in order to devise a format to discuss the post-election situation.
Abrahamyan said that the parliament's secretariat had been unable to contact Central Electoral Commission President Tigran Moukouchyan in order to invite him to the National Assembly as well.
Today, as yesterday, Nikol Pashinyan was the only HAK MP to show up at the parliamentary session.