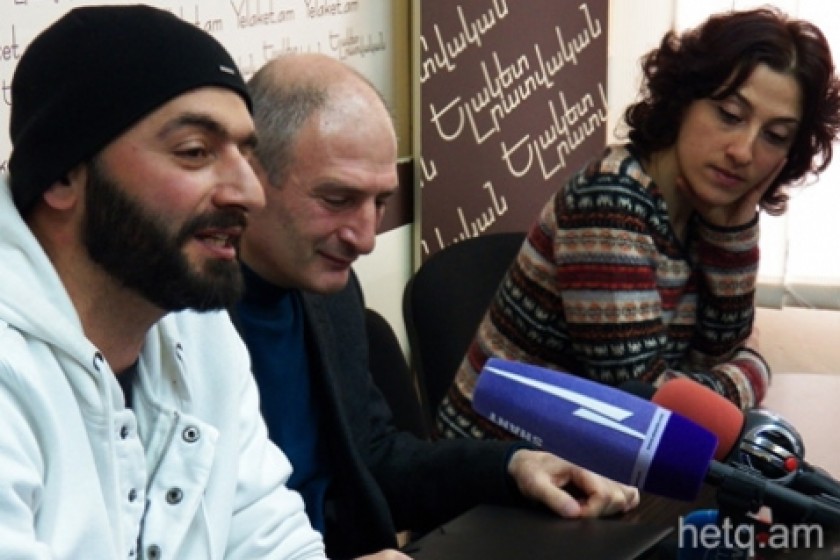 Khosrov Candidate Has the Experience but Lacks RA Citizenship
Activists are demanding that information regarding the candidates vying to fill the empty post of director of the Khosrov Forest Reserve be made public and posted on the website of the Ministry of Nature Protection.
Yeghia Nazaryan, Mariam Soukhoudyan and Levon Galstyan told reporters today that they issued the demand one week ago, but that no such information has been forthcoming.
"During the last bid for the same post, the bios of the four candidates were posted on the website. Today, there are eleven candidates but no information on any of them," Nazaryan said.
The activists said that there is only one candidate with any professional experience in the sector.
That man is Albert Doumikyan, who served as deputy director and then director of the Buriensky National Park in Russia for twenty years.
For the past six months, Doumikyan has been trying to receive RA citizenship.
The law stipulates that directors of SNOCs (State Non-Commercial Organizations must be RA citizens.
Thus, despite Doumikyan's desire to put his experience and knowledge to use in Armenia, he will have to wait.
The activists believe that In the meantime, the ministry will temporarily nominate Hrachya Hovakimyan.