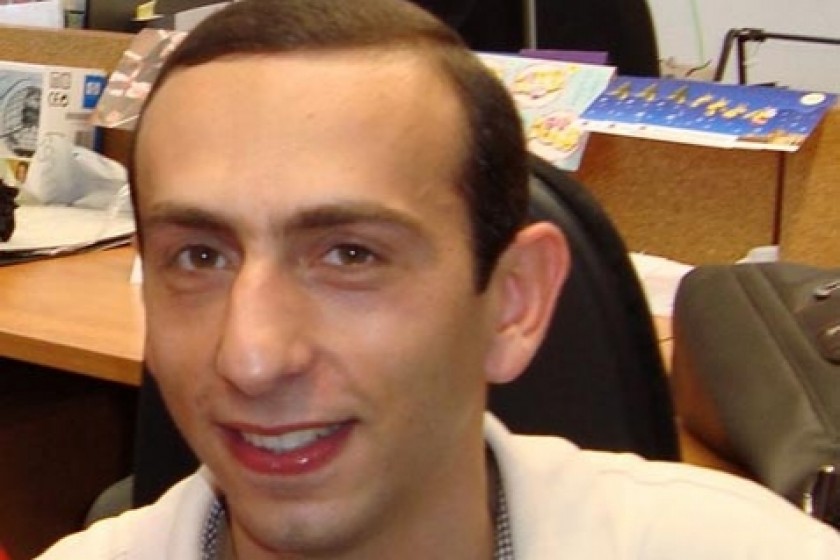 YSU Instructor Criticizes Rector's Assistant; Doesn't Get Rehired
Ararat Mirzoyan is a PhD. Candidate in History who seemingly has run afoul of the administration at Yerevan State University for his outspoken views.
Mirzoyan, who taught last semester at Yerevan State University as a "visiting" instructor, hasn't been rehired for this semester.
He is one of the YSU instructors who criticized the behaviour displayed by administration and student council representatives towards student strikers on the morning of February 27. The incident took place outside the YSU central campus.
"I believe that curses and insults and other threatening and demeaning expressions voiced that day by certain YSU personnel only discredit the school's reputation," said Mirzoyan.
He also has demanded that the Ministry of Education and Science and the YSU administration look into the matter and reprimand those who overstepped their authority.
On the day in question, Gevorg Melkonyan, assistant to the YSU rector, made a number of uncalled for comments, including "Bring up the army, the guys from Akhalkalak".
Melkonyan was subsequently widely reproached for his behaviour.
Photo: Ararat Mirzoyan (Facebook)