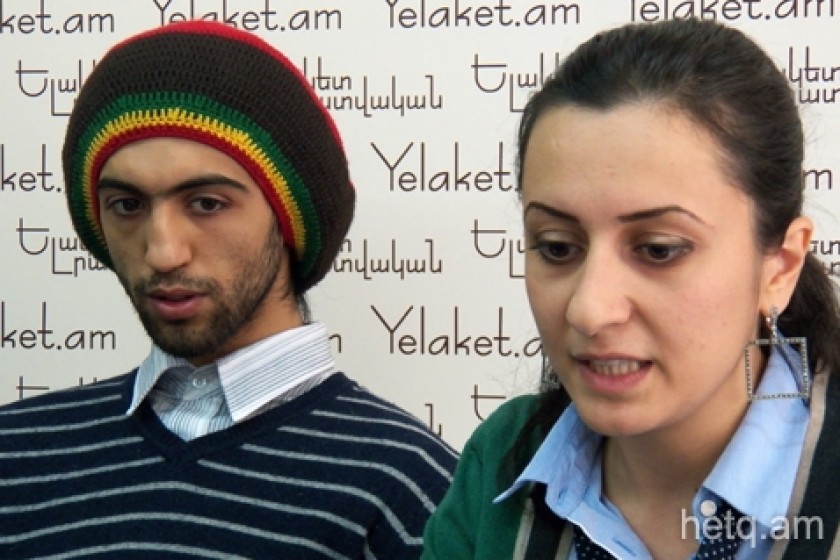 Student Activists to Demand Resignation of YSU Rector if He Doesn't Fire His Assistant
A group of activist students today told reporters that if their demand for the dismissal of Yerevan State University Rector's Assistant Gevorg Melkonyan isn't met by March 22, they will demand the resignation of Rector Aram Simonyan.
The students will present their demands to Rector Simonyan today.
YSU students Arman Aleksanyan and Lilit Haroutyunyan said they had collected 2,000 signatures of students attending the school and 1,000 attending other schools. Another 1,000 non-students have also signed the resignation petition.
Another of their demands is that Serzh Sargsyan resign from the post of president of the YSU Board of Trustees given that the university has been subject to undue partisan interests as a result.
The same holds true at the Teachers College where Prime Minister Tigran Sargsyan is president of the board and the Economic Institute, where National Assembly President Hovik Abrahamyan is the board president.
For the past few days, student activists have staged a sit-in outside Yerevan State University collecting signatures for the dismissal of Gevory Melkonyan.