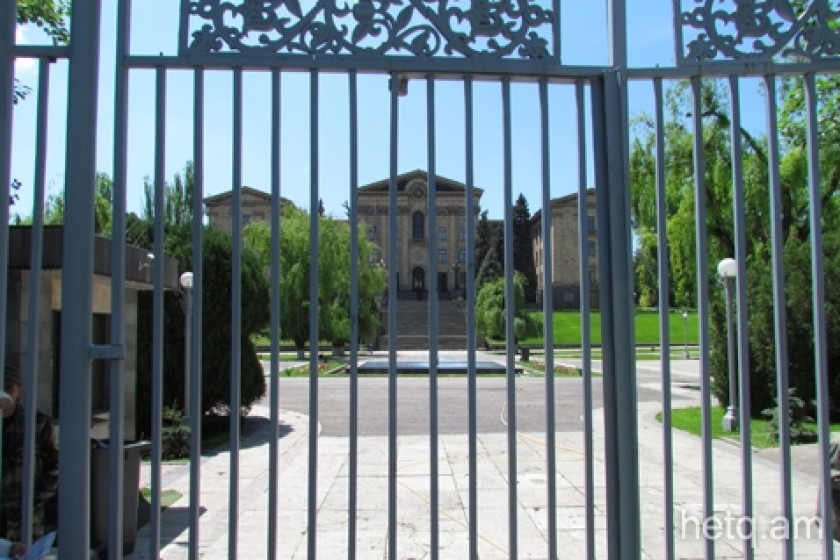 Guards Shoot Man, Claiming to be Jesus Christ, Outside National Assembly Reception
A young man brandishing a knife and shouting that he was Jesus Christ was shot in the foot by security staff outside the National Assembly reception room at around 3pm today.
Guards ordered the man was told to drop the knife. Ignoring their instructions, the man tried to get past the guards and was shot in the foot.
The unidentified perpetrator was taken to a local hospital for treatment.
Hetq called police for further details. After a thirty minute wait, all we were told was that an incident had occurred and that an investigation was under way.