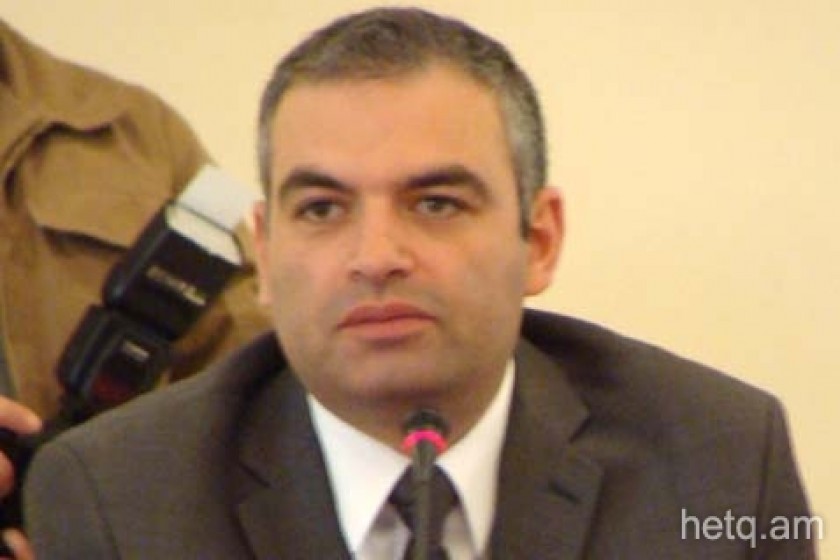 Genocide Museum Director: 'I want to become a council member that will help Yerevan'
Lately, social internet sites are abuzz with commentary and opinion regarding the upcoming May 5 Yerevan municipal elections.
Most of the talk is critical of the proportional ticket presented by the ruling Republican Party and the fact that relatives and in-laws of top party officials and MPs are included, in addition to personalities from the theater and those who head various cultural institutions.
One person who has received a fair share of censure is Hayk Demoyan, Director of the Armenian Genocide Museum.
In response, Demoyan has stated that his wish to become a member of the Yerevan Municipal Council has nothing to do with affixing another title to his name.
"I fully grasp the responsibility that comes with the job of a municipal council member," Demoyan said. He added that a factor in his decision to be nominated a candidate stems from the need he perceives for the green space around the Genocide Museum to be better maintained.
"I believe that being elected to the municipal council would afford me the chance to work more closely with local officials on this matter," Demoyan said.
He also points to commemorative events that are scheduled to take place in Yerevan on the 100th anniversary of the 1915 Genocide.
As a council member, Demoyan believes that he will have a more active say in ensuring that these events are organized properly.
The museum director also expressed his concerns regarding the preservation of cultural monuments in Yerevan and said as a council member he would work to improve the situation.
"As someone who experienced and survived the earthquake, I cannot come to terms with the tragic reality I witness every day in Yerevan regarding the growing pace of construction. If I become a council member, I will work with the new mayor and my colleagues and try my best to come up with solutions," Demoyan said.