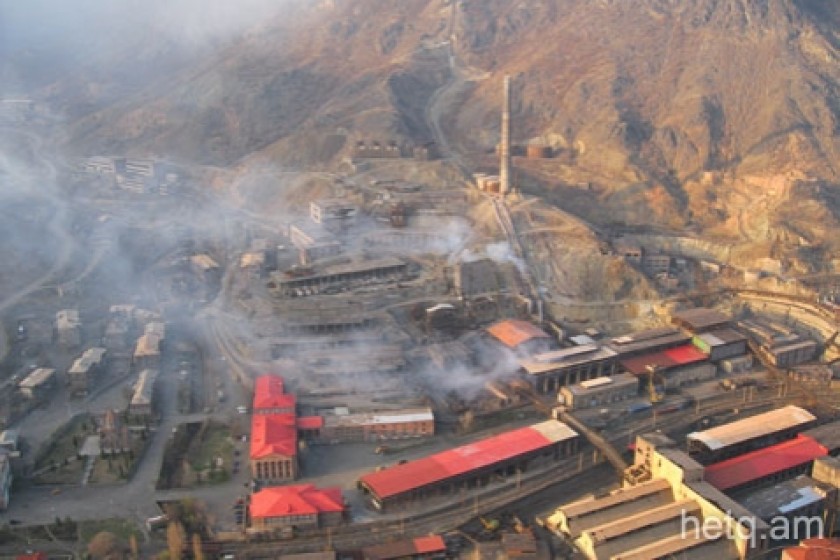 Alaverdi Accident: Toxic Smoke Engulfs Northern Armenian Town
A section of the pipeline carrying exhaust fumes at the Alaverdi Copper-Molybdenum Plant collapsed today, spewing toxic smoke over the town in northern Armenia.
Usually, the fumes at the plant owned by the Armenian Copper Programme, a subsidiary of the Vallex Group, are channeled into the giant smokestack and from there into the atmosphere above the town.
Hetq had covered the shoddy workmanship of the pipeline in a previous article.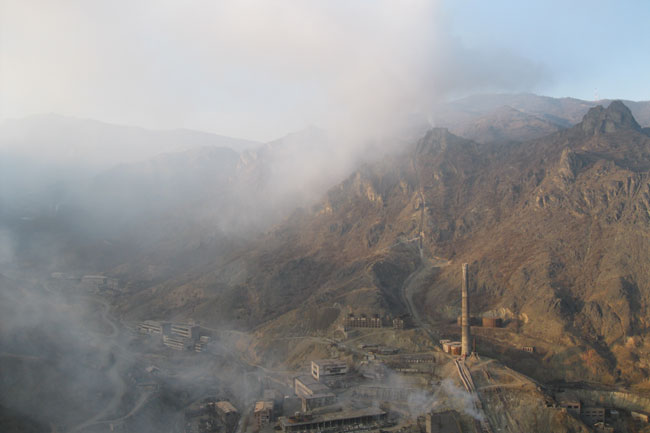 The Armenian Copper Programme is the same company that is currently working to open a similar plant in Teghut.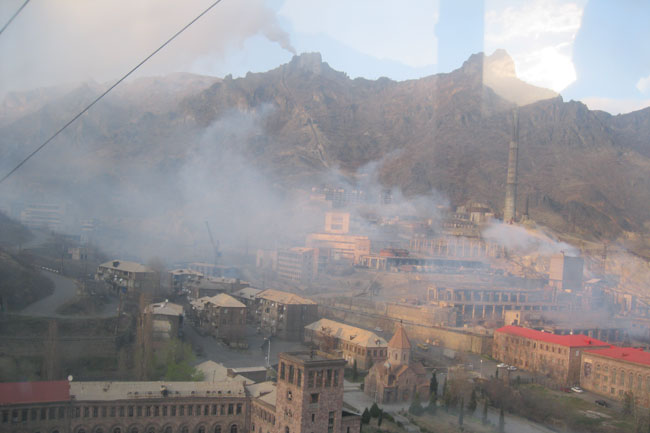 In July 2011, Vallex Group President Valery Mejlumyan told reporters in Alaverdi that the Teghut Enrichment Plant would start up in two years, producing 28,000 tons of copper ore annually.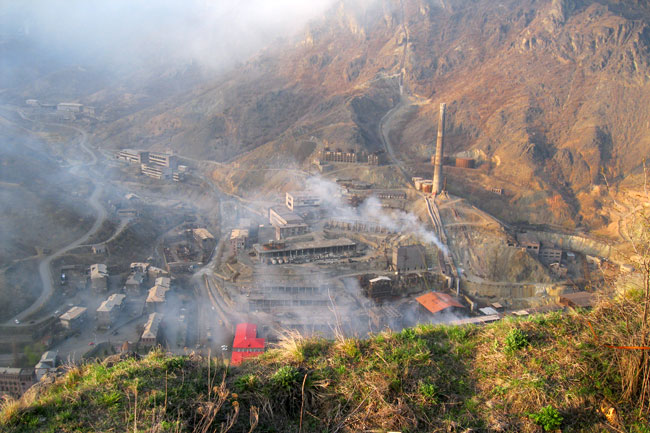 If you found a typo you can notify us by selecting the text area and pressing CTRL+Enter