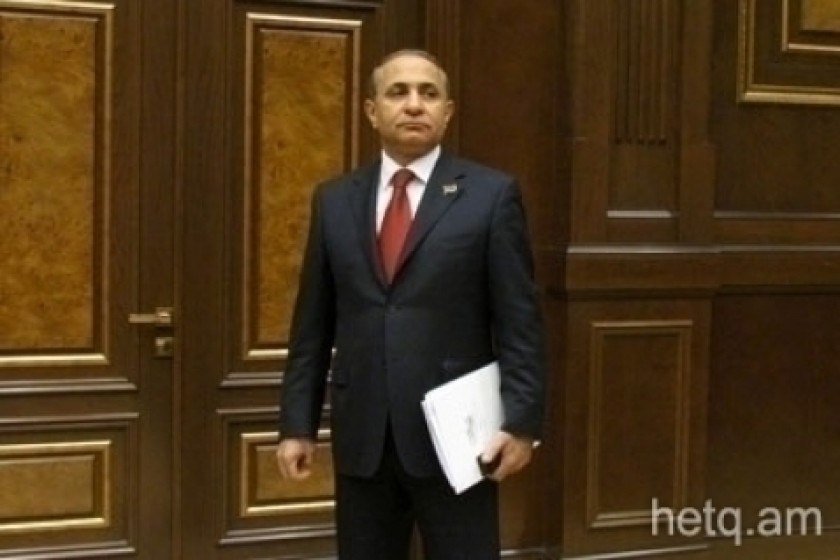 Parliament Pres: 'Don't ask me if Tsarukyan will attend Sargsyan's inauguration'
RA National Assembly President Hovik Abrahamyan told reporters today that he wasn't aware of what Raffi Hovannisian was planning to do tomorrow in Liberty Square.
He said that the Heritage Party leader hadn't been invited to Serzh Sargsyan's inauguration ceremony given that Hovannisian doesn't accept Sargsyan's election as president.
Abrahamyan didn't rule out the possibility that Sargsyan and Hovannisian would continue their negotiations in the future.
"Talks must continue. The more political forces engage in dialog, the greater the benefit for the people and the government. I believe that negotiations never really ended," Abrahamyan said.
Abrahamyan was visibly perturbed when asked if Prosperous Armenia Party leader Gagik Tsarukyan would attend Serzh Sargsyan's inauguration.
"Why ask me questions pertaining to Gagik Tsarukyan?" Abrahamyan retorted, adding that reporters should ask Tsarukyan directly.