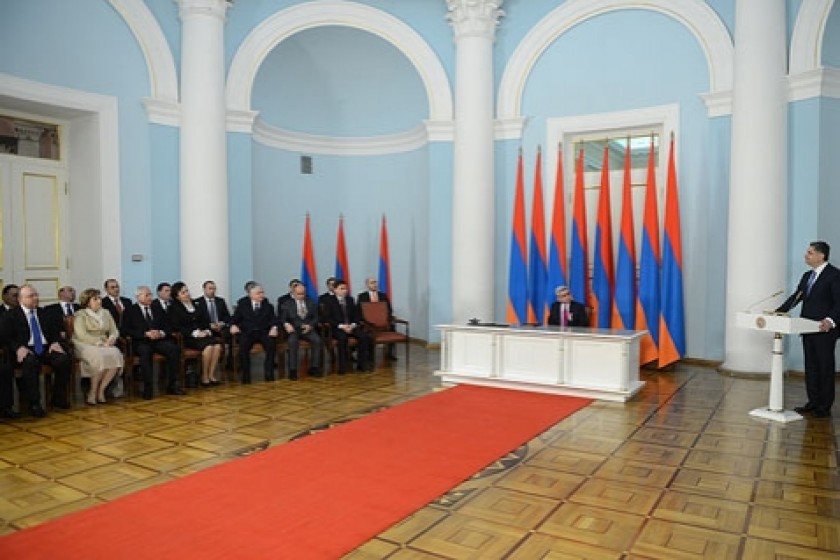 Serzh Sargsyan Accepts Resignation of Governmemnt
Serzh Sargsyan, after having been inaugurated as the next "official" president, accepted the resignation of the government.
They will continue to serve until a new government is formed.
The ministers, headed by Prime Minister Tigran Sargsyan, had assembled in the Presidential Palace.
PM Sargsyan said it was an honor for them to serve alongside the president.
"I would like to say that our team has attempted over these years to carry out all you instruction," he said.
In turn, Serzh Sargsyan said that the citizens of Armenia are unhappy not with individual officials but with the overall problems of the country.