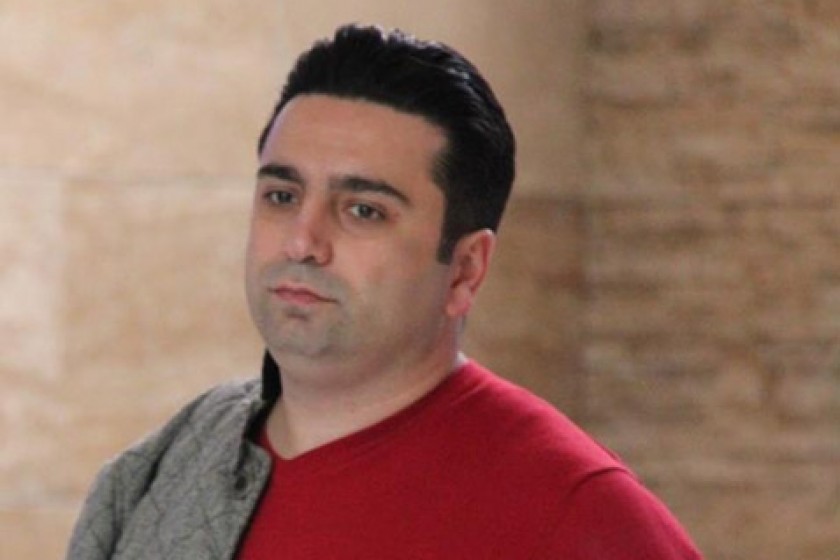 Barev-Yerevan Candidate: People Changed Raffi's Plans for April 9
Alen Simonyan, a candidate on the Barev-Yerevan ticket for the upcoming municipal elections, was at Freedom Square yesterday and the events that later took place at Baghramyan Avenue.
He told Hetq that what transpired on Baghramyan Avenue once again proves that the regime is not ready to resolve internal political issues in a civilized manner.
"It pains me that the police felt it appropriate to beat Armen Martirosyan, who heads the Barev-Yerevan ticket," said Simonyan. "This is a man who risked his life to save a policeman during the March 1, 2008 clashes. They beat him nevertheless. After watching the videotape, I can state that such force wasn't necessary. A number of insults were heard emanating from the mouth of a policeman. I can't say if they were appropriate or not."
He argues that what took place yesterday evening was a provocation and that force was used to frighten the people. Simonyan is convinced that the police failed in this attempt and that it is no longer possible to scare the people.
Simonyan said that it was too early to objectively analyze the steps taken by Raffi Hovannisian yesterday. He says that he isn't a member of the Heritage Party and had no role in yesterday's decision-making process.
"Raffi had other plans and ideas for the day but the people demanded others," he said. "At least eight times he said 'tomorrow at this hour,' referring to other activities. But the people, in response, were whistling and demanding immediate action. In my estimation, Hovannisian understood that such action could have serious consequences and he tried to find some middle road out, for example, to march past the Presidential Palace, but only march. But the rage of the people was such that it launched them towards 26 Baghramyan."
Simonyan says that they beat Hovannisian as well.
"When Raffi saw how they treated Armen Martirosyan and the young activists, when the police cordon opened and a phalanx of men with truncheons appeared and started to beat people like thugs, there was nothing left to do but to get people away from all that," he said.
"It was pointless to direct the people right to the front of cops with truncheons," Simonyan said. "To take people forward just to get beat-up is senseless. Of course, if it would have changed something, then naturally, it would be possible to express oneself in that manner. But at that moment, in that place, it would have changed nothing. By negotiating with the Police Chief and taking other steps, Hovannisian succeeded in avoiding a clash that, as many believed, could have led to a second March 1."
He argues that when the people wouldn't listen to either Hovannisian or Zarouhie Postanjyan, it proves that the regime has a problem.
"They have brought the people to such a level that they turned aggressive," he said. "That despair, poverty, emigration, killings and army suicides, brought the people to that level. Whether it had been Raffi, Zarouhie or Levon, it would have been the same. The people wouldn't have believed them. The demand they made of Raffi to go to Baghramyan Avenue proves this. We are a good-natured and patient people, but the situation has reached the level that people have turned aggressive. It's the fault of the regime."
Simonyan says that the people have grown tired of the situation and are no longer afraid and are ready to take drastic steps.
"It is the result of what the regime has sown," Simonyan said. "This repulsion of the people by the authorities has taken the situation to the boiling point. The police then turn around and have the gall to say that the actions of the people are illegal. In the Bible it says 'one who sows the wind will reap a storm."
Photo: Alen Simonyan's Facebook