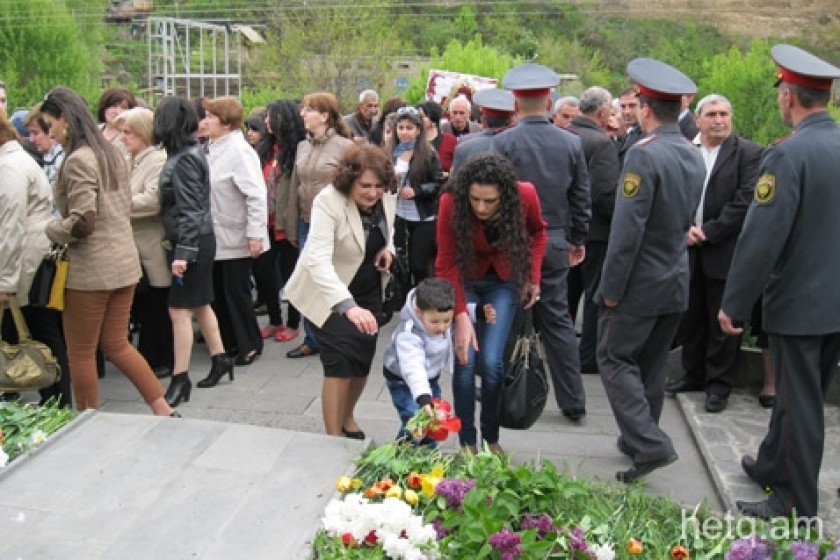 Alaverdi Commemorates Genocide Anniversary
Flower vendors in Alaverdi couldn't keep up with the unprecedented demand for flowers today.
Groups of students, after buying their flowers, were seen dashing to the Genocide Memorial in the center of town with their colourful offerings.
This morning, most Alaverdi residents had gathered at the Saint Grigor Narektsi Church to pray for the souls of the 1.5 million innocent victims of the 1915 Genocide.
After the Divine Liturgy, town residents and police marched to the Genocide Memorial in unison to pay their respects.