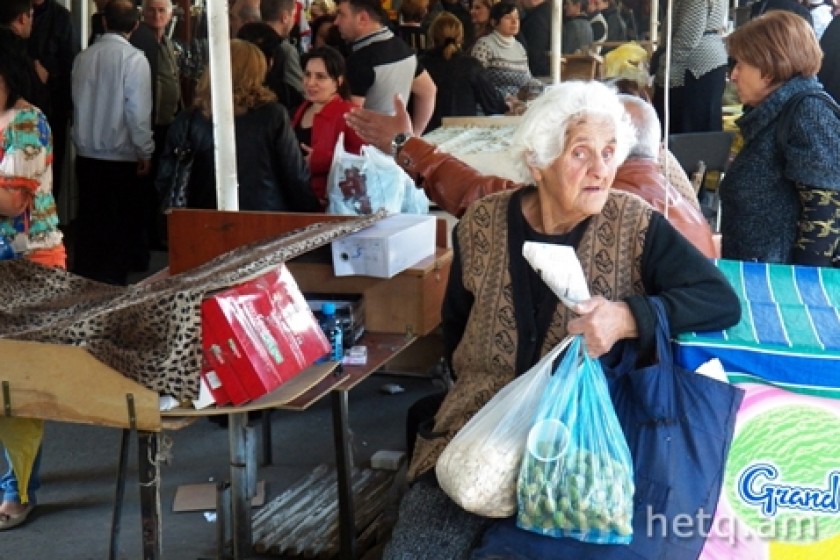 Malatya Mall Vendors on Strike; Demand Lower Rental Rates
Vendors of the Malatya street mall in Yerevan kept their shutters shut today to protest the high lease rates they have to pay in order to do business.
One vendor, Hasmik Melikyan, told Hetq that 6,000 AMD per day is too much for them to pay.
"We haven't opened up our stall today and are demanding that they lower the fees. We are calling on the mall owners and the president to take immediate action. The stalls are a joke, just four square meters," said Melikyan.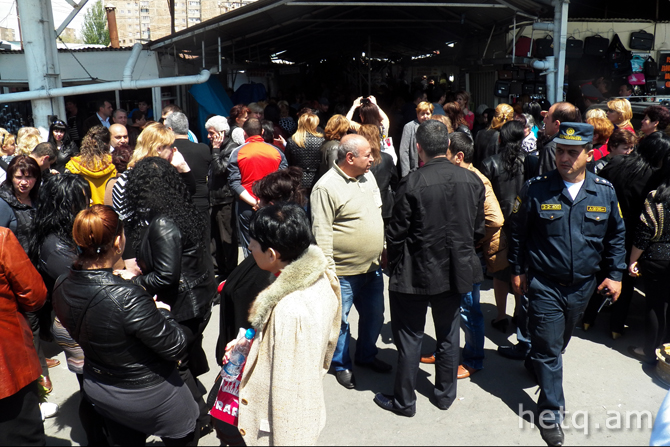 Another vendor, who wished to remain anonymous, said they are also forced to pay an additional 1,200 per day for produce sold outside the mall as well.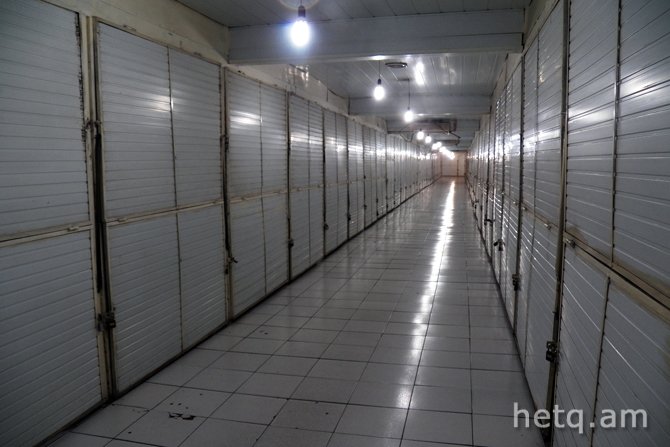 Another retailer said that most of the vendors were heavily into debt and wouldn't be able to continue operating.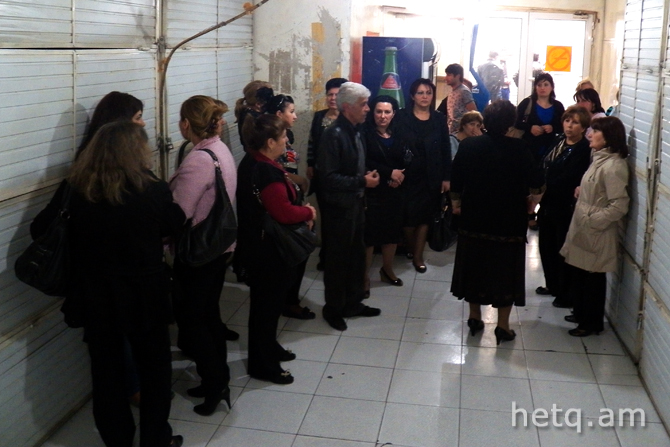 The irate vendors claim that they also have to pay 1,000 per week for electricity even though there is just the one energy-saving bulb that doesn't consume more than 400-700 AMD worth of power per month.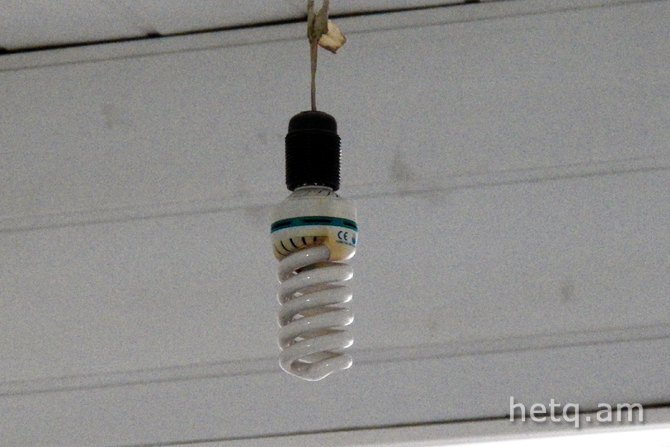 "There aren't any other power outlets in the place. We have to recharge our cash slip registers at home. On top of that, we have to pay 4,500 monthly for the registers to be serviced," said yet another vendor.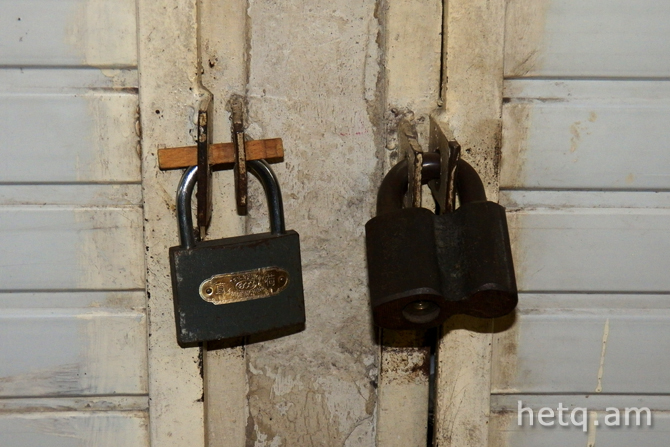 There are some 5,000 people operating at the sprawling Malatya mall.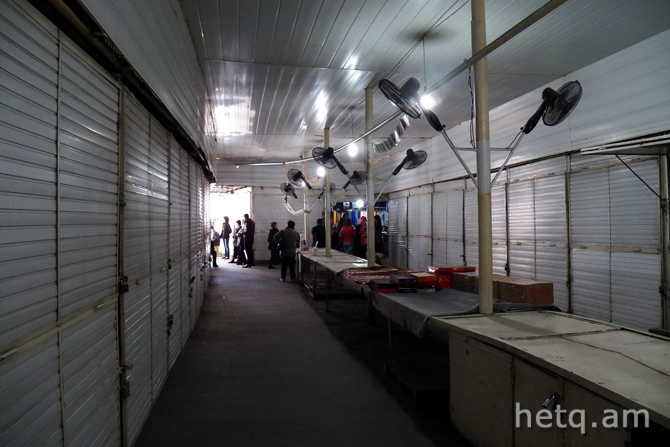 Davit Ohanyan, the local district leader of Malatya-Sebastia, visited the mall and spoke to the striking vendors.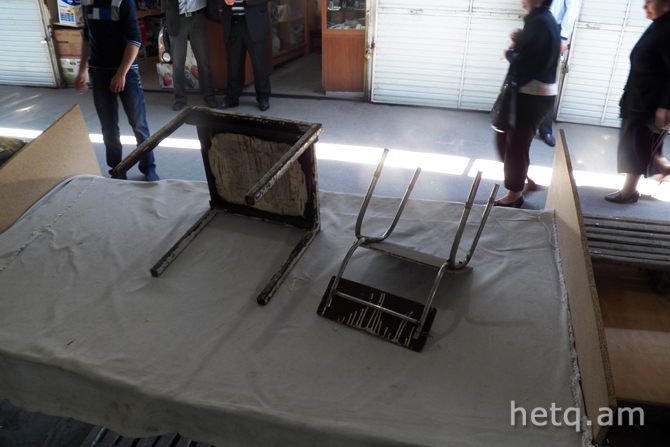 The vendors also spoke to Radik Sargsyan, representing mall management.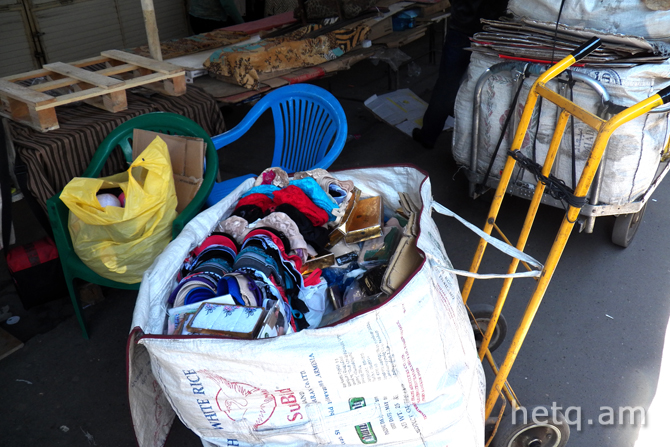 Sargsyan didn't make any promises but said the issue would be resolved by May 2.
P.S. – May 2 is just three days shy of the Yerevan municipal elections.