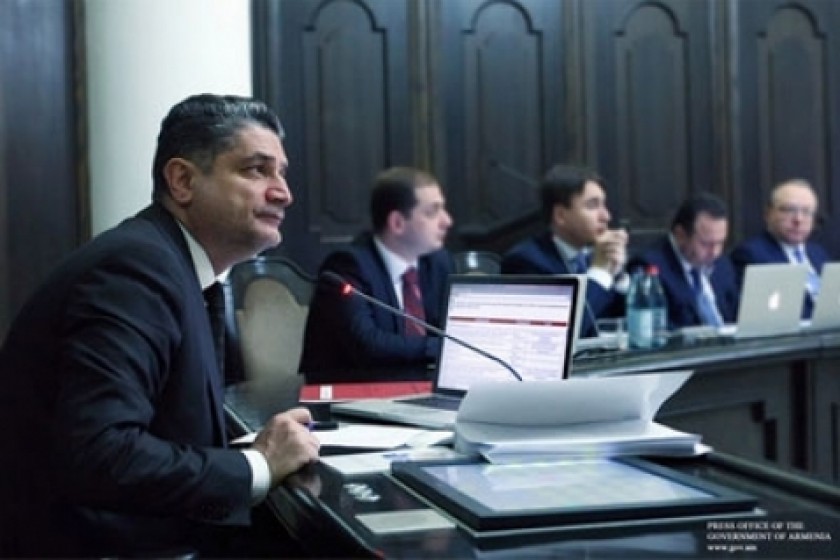 Make-Up of New Government Submitted: Three New Ministers
RA Prime Minister Tigran Sargsyan has submitted the make-up of the new government to President Serzh Sargsyan.
Only three ministries will see new heads:
Vache Gabrielyan, the Minister of Finance, will switch posts with Davit Sargsyan, currently serving as the government chief of staff.
Hrachya Rostomyan, the Minister of Sport and Youth Affairs, will be replaced by Yuri Vardanyan, currently a presidential advisor.
Tigran Davtyan, Minister of the Economy, will be replaced by Vahram Avanesyan, a international affairs expert who served as the Minister of Economic and Structural Reforms form 1998-1999.
The Rule of Law Party (OYK) will remain a junior coalition member and will hold on to three ministerial posts (Ministry of Urban Development, Ministry of Emergency Situations and Ministry of Agriculture).
The remaining fifteen ministers, members of the ruling republican Party, will remain in place