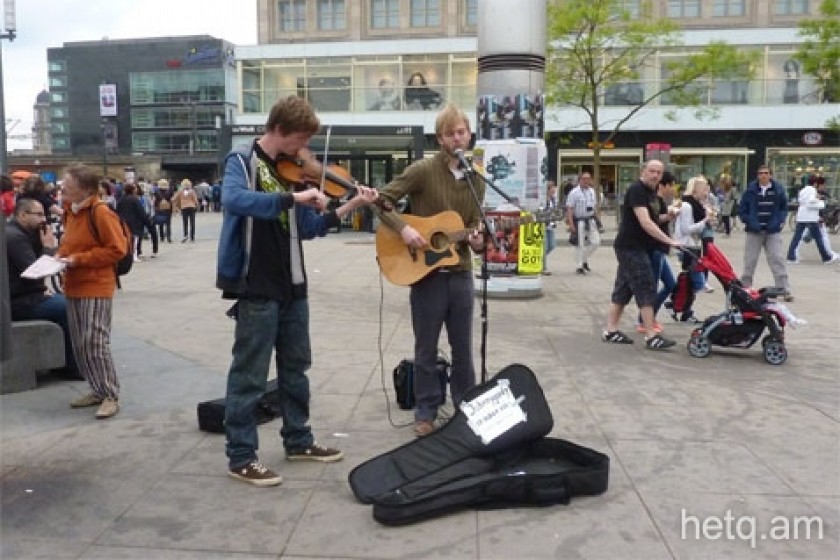 Berlin Buskers: As Diverse as the City
Street musicians in the German capital of Berlin are a diverse breed, performing an equally varied repertoire.
Such diversity mirrors the multi-cultural variety of Berlin itself.
During my meanderings, I have come across buskers of all nationalities seeking a bit of financial largesse from passersby.
One other observation, Berlin street musicians ply their trade mostly unmolested, unlike Yerevan.