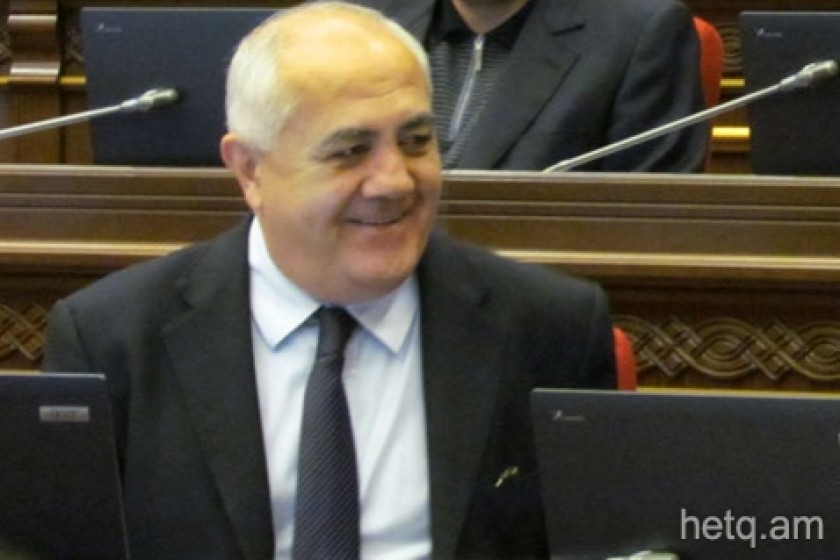 Prosperous Armenia Rejects Government's Proposed Future Program
Speaking on behalf of the Prosperous Armenia Party, MP Stepan Margaryan today stated in parliament that his party could not support the government's programfor the next five years.
Margaryan compared the current plan to the government's previous one, commenting that there were many repetitions and that most had never been implemented in the first place.
The MP pointed to the recent hail damage to Armavir crops, noting that the government had no real contingency plans to deal with the issue and with farmer protestations.