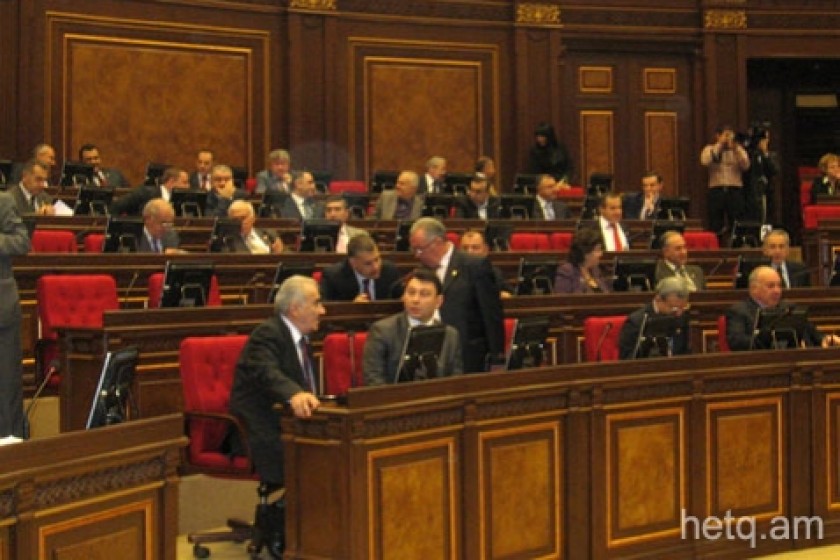 76 to 41: Parliament Passes Government Programme
By a vote of 76 to 41, the RA National Assembly minutes ago approved the government's "program" for the next five years.
Republican Party and Rule of Law Party MPs all voted in favour of the package.
Thos opposed included the ARF, HAK, Heritage and Prosperous Armenia MPs.
The vote was greeted with thunderous applause from MPs of the two supporting parties.