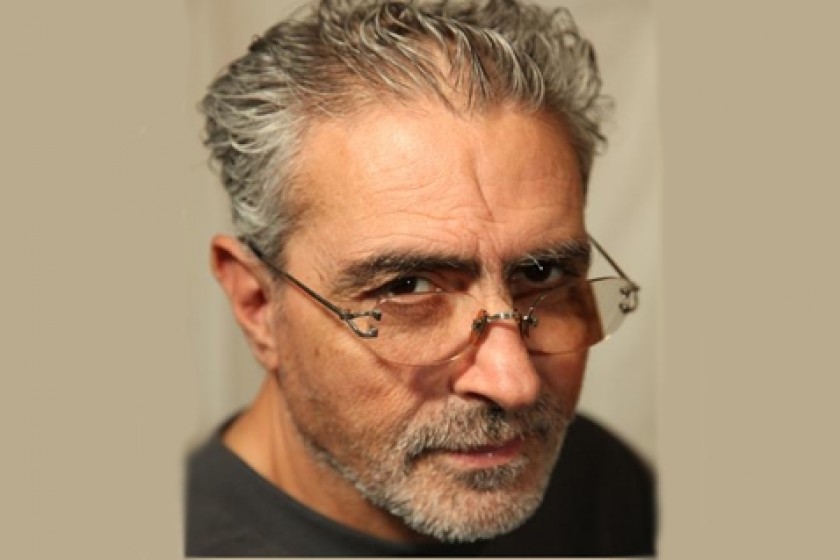 Saatchi Gallery in London to Display Work of Kaloust Guedel
Kaloust Guedel is an artist based in Los Angeles with roots in Lebanon.
His Cityscape #147 assemblage/collage art work will soon be on display at the prestigious Saatchi Gallery in London.
The work came in second out of the ten finalists in the Saatchi Gallery's recent Showdown competition where artists can showcase their work and be given the chance for it to be judged by internationally acclaimed artists and curators.
The top two works will be shown at the Saatchi Gallery in London.
One of the conditions for entry into the Showdown competition is that the top ten original works must be exclusively for sale on Saatchi Online for 6 months following the end of the competition.
Cityscape #147 is now on sale at Saatchi Online for $8,000.
The work is made by applying acrylic on transparent forms and turned down-side up before placing on surface of the board. This unique technique is experimental in terms of media and its use and produces reflective outcome. in my work bright and uplifting colors represent hope and optimism.
I had a chance to talk to the artist recently about Showdown and his work in general.
I would first like you to talk about Showdown.
In the past thirty years, Charles Saatchi has been one of the most influential figures in the art world. He has a private collection and an artist whose work appears there receives important recognition from art aficionados and the market value of his work increases.
Saatchi has a huge museum of contemporary art in London where his other collections are on display. He also has a web page administered from Los Angeles.
Before talking about the competition itself, why did you choose Cityscape #147 as your entry piece?
The main reason was the theme of the competition, "Bright Lights, Big City".
The work was done using non-traditional materials. Vinyl, a transparent material, was used. Most of the colors were applied from the back.
This completely changes the traditional approach in painting because in other artists we usually see the last layer and then the previous layers appear less so.
In this case it's the opposite.
What was the evaluation process of the competition like? Who did the judging?
The competition was comprised of several stages. 3,300 painters submitted works which was filtered down to 300 after the first leg. Of these, 50 were judged on-line and 250 by a Saatchi team.
The prominent artist Eddie Martinez from Brooklyn picked the top ten works in the final round.
So what are your expectations from London?
I still don't know. I hope to hear some critique, since indifference for me is even worse.
If you found a typo you can notify us by selecting the text area and pressing CTRL+Enter