Alaverdi Exodus: Silent Departure
May 26; 11:30pm
Two large buses are parked outside the Alaverdi Court House.
There were around 100 young people milling about. Suitcases and parcels at their feet.
One young man recognized me and yelled "We're leaving. The buses have stopped to pick up more passengers. Every day ten buses make the same trip."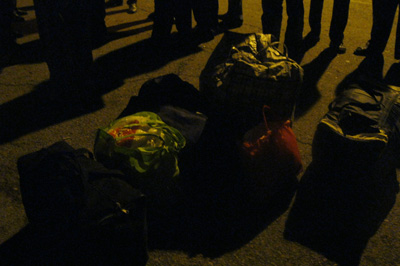 I approached the crowd.
"Where are you going? Don't you realize in whose hands you are delivering our country to?" I asked.
No one in the crowd answered. Silence...
A woman told me she would return to Armenia.
What about the rest?