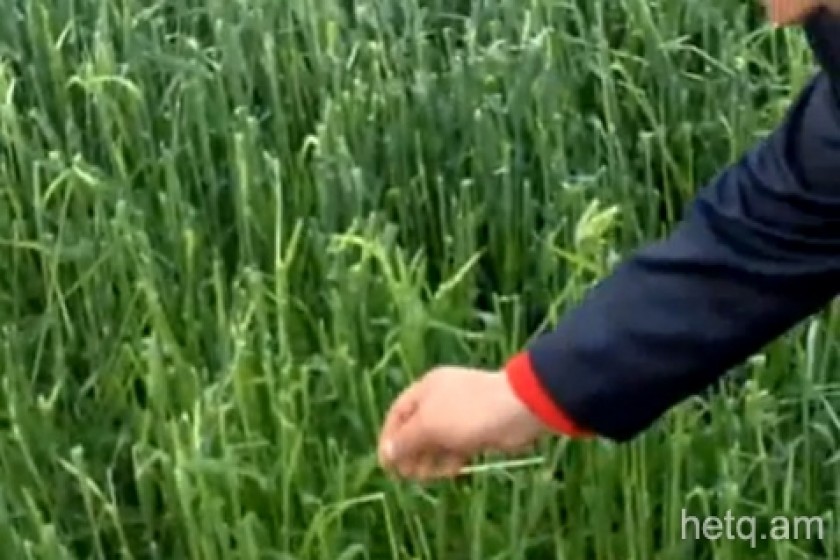 Lori Mayors Say Hail Damage Double the Figure Cited by Minister
While the RA Ministry of Agriculture puts the May 25 hailstorm damage suffered by the fields of the Lori Agarak and Ledjan communities at 40%, local residents estimate that the figure is closer to 70-80%.
Agarak Mayor Rouben Barkhoudyan had the following to say regarding the 40% damage figure cited by Agriculture Minister Sergo Karapaetyan, "If the damage was a mere 40%, Mr. Minister, than we never even experienced a hailstorm."
The video shows the Agriculture Minister and Lori Provincial Administrator Artour Nalbandyan visiting the affected area.