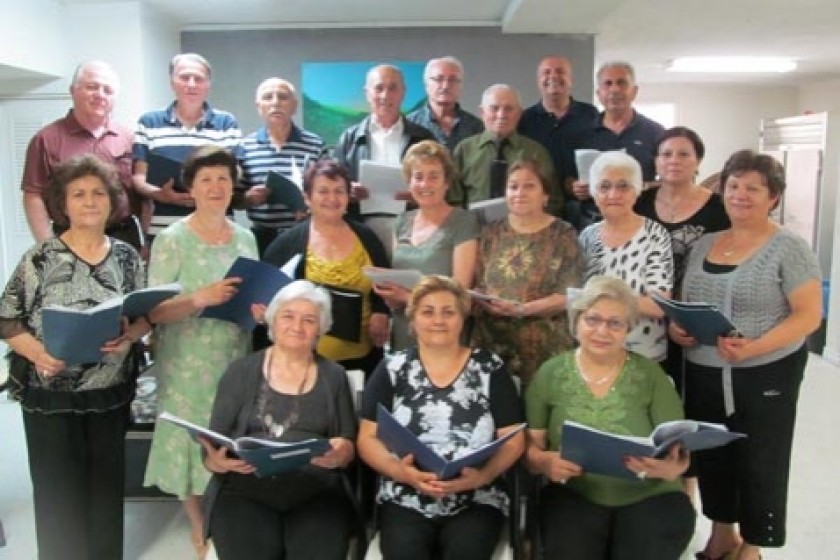 Kantegh Choir Seniors to Sing in Armenia This September
Sometime in September, the Kantegh choir of Los Angeles will be heading to Armenia for a of concert of troubadour music.
The precise date is now being worked out in conjunction with the Ministry of Diaspora Affairs.
The twenty member choir ranges in age from 45 to 90, with more than half over the age of 70.
Gevorg Chakmanyan, the founder/director of the choir who was been endowed with the title of RA Meritorious Cultural Personality, told Hetq that he traveled to the States for a series of concerts and wound up staying.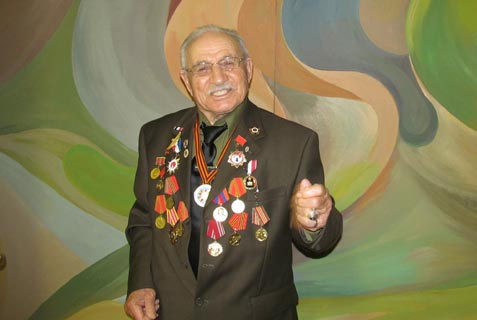 In 2011, Gevorg Chakmanyan formed the Kantegh choir which has performed to great ovation in a number of American cities.
All of the members are former citizens of Armenia who have resided in the States for the past 15-25 years.
The soloist is 90 year-old Hovhannes Yeghiazaryan, seen here in the photo wearing his WWII medals and decorations.
Both Chakmanyan and the senior singers hope that people in Armenia will appreciate their talents and their love of Armenian music.