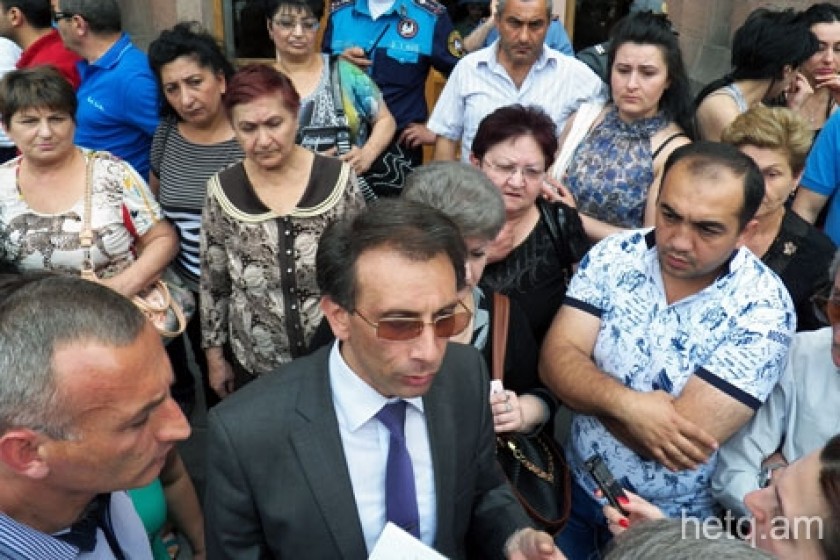 Hrazdan Mall Vendors Protest; "We want our merchandise, we want to work"
Irate vendors from the Hrazdan mall gathered today outside the Government Building in Yerevan to protest the fact that they have been forced to move from their former place of business and are banned from setting up shop elsewhere.
The vendors handed a letter, addressed to RA Prime Minister Tigran Sargsyan, to the reception desk of the Government Building spelling out their grievances and the fact that 104 businesses have been evicted from their stalls surrounding the Hrazdan Stadium due to a urban construction project planned for the area.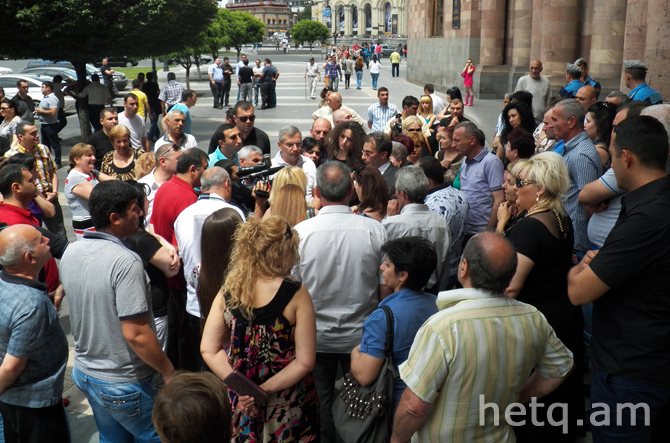 In their letter, the vendors claim to have approached the owner of a nearby market now in bankruptcy proceedings and that they reached an agreement with the owner for them to relocate to his space.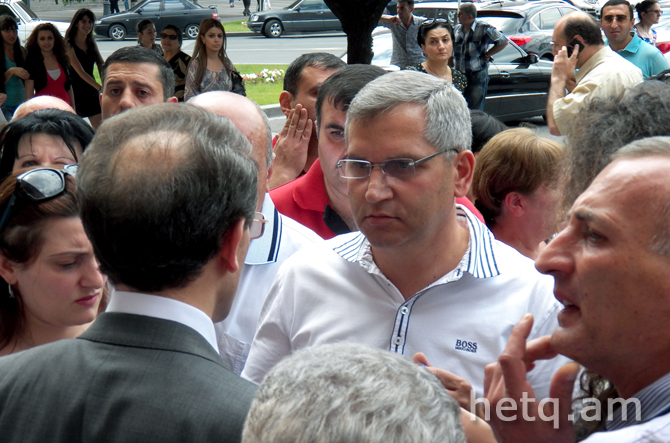 They also say that on June 1, employees from the Stare revenue Committee visited the Hrazdan Mall and put locks on their stalls, arguing that the merchandise would have to be examined for tax purposes.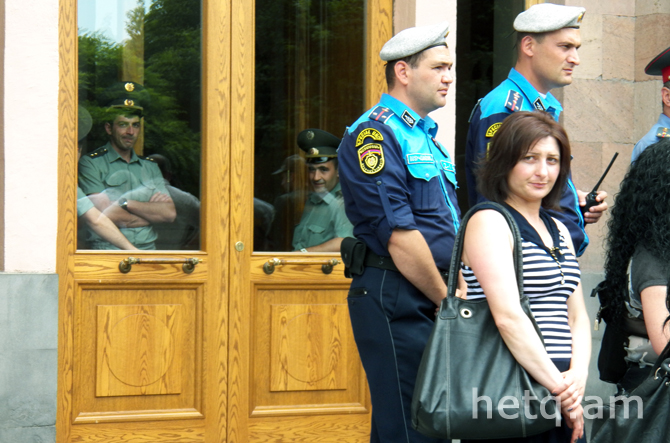 The vendors are calling on PM Sargsyan to quickly resolve the issue and thus allow them to continue working.
Top Photo: Alexander Ghazaryan, head of the Government's Public Reception and Request Division, accepts letter from protesting vendors.