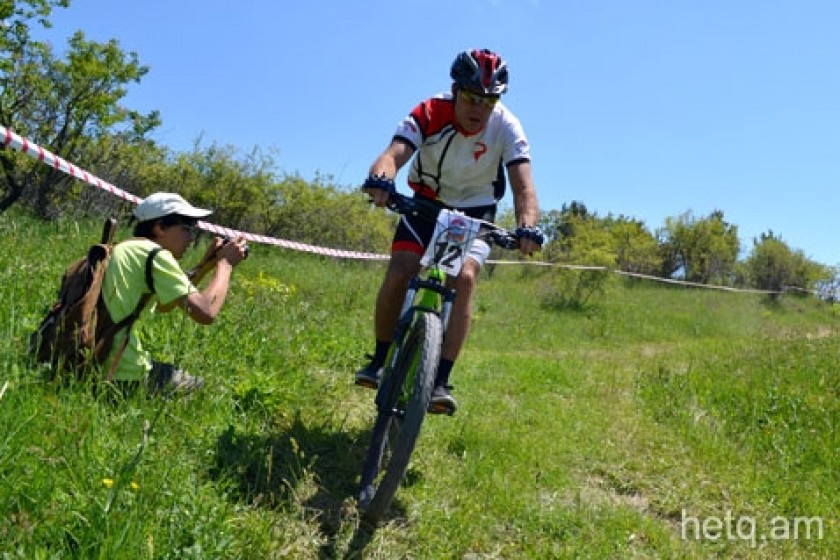 Armenia's First Cross-Country Bike Race
For the first time in Armenia, a cross-country bicycle competition was held in Armenia.
Organized by Armenia's Mountain Bikers Association, the competition attracted hundreds of entry applicants, but only thirty actually participated in the gruelling eleven kilometre test of endurance.
Twenty six made it to the finish line.
Coming in at first place was Hamlet Gevorgyan, who was awarded a Greek-made Ideal mountain bike.
Association President Vahagn Levonyan, referring to the environmental aspects of the race, noted that the competition was dedicated to World Environment Day, which is celebrated every year on 5 June to raise global awareness of the need to take positive environmental action.