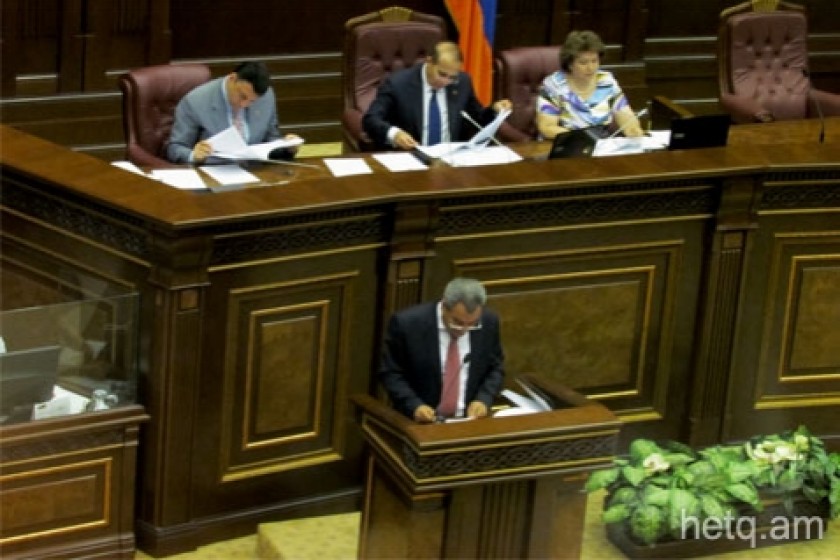 Parliament Prez: "The looters must be booted out of office"
At today's parliament session, RA Control Chamber President Ishkhan Zakaryan presented an accounting of his department's 2012 activities, noting that widespread abuses still exist in the sectors of state purchases and construction.
Zakaryan confessed that purchases of certain goods and services are often made at above market prices.
When Zakaryan began to list the inflated prices paid for construction materials for the building of new courthouses, Justice Minister Hrayr Tovmasyan got up and left the session, giving the impression that such revelations were of no concern to him.
In his expose, Zakaryan noted that the government had paid 1,007 AMD for one meter of cable that can be bought in any store for a mere 130 AMD. He even showed the MPs a store receipt to that effect.
270 million AMD in over payments were found just in the court construction sector. Zakaryan said that he would be sending some of these cases to the prosecutor's office.
Parliament President Hovik Abrahamyan seemed astonished that such abuse was going on and that those responsible, the "looters" as he called them, were still in office.
Abrahamyan said he hoped hat Prime Minister Tigran Sargsyan would see to it that such officials were booted out.