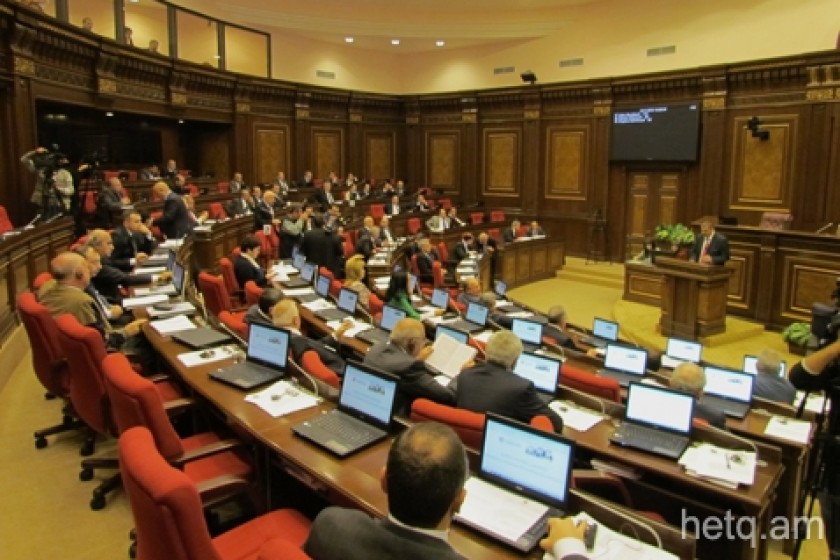 Parliamentary Special Session to Tackle "Unfinished" Business
98 MPs showed up at a special session of the Armenian National Assembly tasked with voting on 19 bills and eight international treaties in a round the clock format.
The parliamentarians will also finish hearing a report drafted by the RA Control Chamber, a monitoring body akin to Government Accountability Office in the United States.
Deputy Prime Minister Armen Gevorgyan has called for greater input by the executive when it comes to revelations made by the Control Chamber, arguing that such discussions are often one-sided.