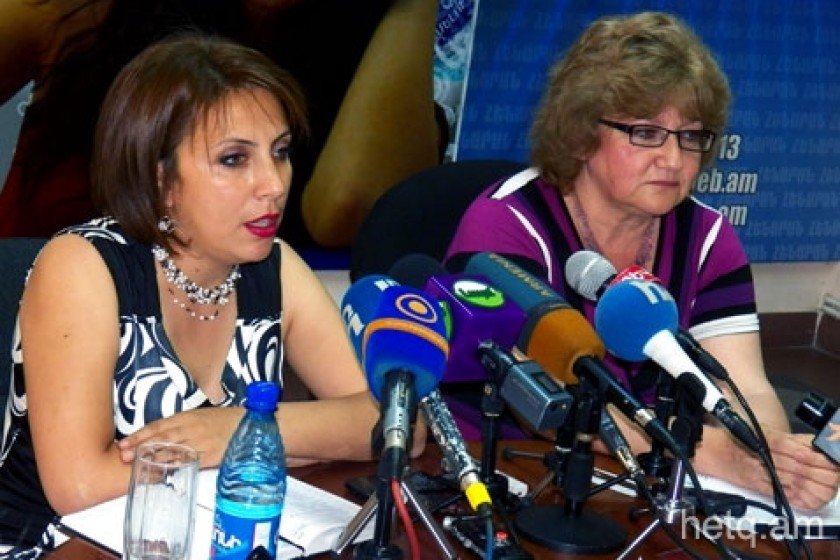 Environmentalists: 5% of Ararat Valley Already Lost to Salinization
At a press conference today to mark the "Wolrd Day to Combat Desertification Drought", Ecolur NGO President Inga Zarafyan told reporters that while the ecological situation in the Ararat Valley hasn't yet reached catastrophic proportions, it remains critical nevertheless.
Zarafyan called on the government to take practical and immediate steps before the water supply situation becomes irreversible in the valley, an area where much of the country's fruits and vegetables are grown.
She said that 5% of the valley's 600,000 hectares have already been lost to salinization.
Also speaking to reporters was environmental activist Ani Kaghinyan, who said that the tiny ecology movement in Armenia didn't have the resources to tackle all the problems facing the country and that state institutions had to do their share.
Kaghinyan called on average citizens to get involved as well, since the state of the environment is an issue of pan-societal concern.
Photo (l to r) – Ani Kaghinyan, Inga Zarafyan