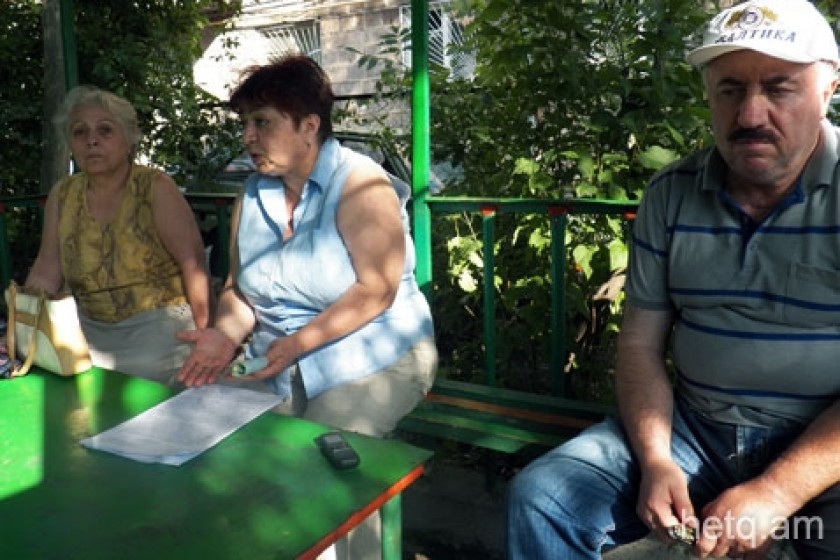 Komitas Street Residents Battle Construction of High-Rise Building
Residents of Yerevan's Komitas Street have won a temporary victory in their battle to stop the construction of a 13 story building smack dab in the middle of their backyard.
The site is located at Komitas Street 5a, 3 and 7.
Construction commenced in 2010 by a company called Liber Ltd. Ever since, residents have petitioned the courts to either stop the high-rise that will dwarf their homes or at least to force developers to scale down the height.
Irate residents have written letters to Armenian President Serzh Sargsyan and Yerevan mayors past and present.
A few days ago, they met with Yerevan Chief Architect Narek Sargsyan. Residents claim that the official stated that his office hadn't signed off on the construction and that no blueprint had ever been received.
In the run up to the Yerevan municipal elections earlier this year, Yerevan Mayor Taron Margaryan made a campaign stop in the neighbourhood and told residents that if no building would be constructed if that was their wish.
But in fact, the developer does have a work permit which ends in 2014.
In their discussion with Mayor Margaryan, residents comprised, agreeing that the new building shouldn't exceed the height of surrounding structures.
Nevertheless, the photo of the envisaged building at the construction site clearly shows that it will dwarf surrounding structures.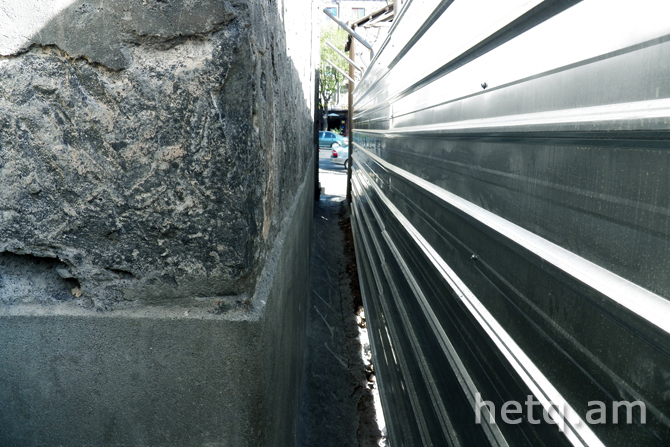 A mere few inches divides construction site from adjacent building
Residents are also up in arms over the transfer of a high-wire sub-station that has been moved from its former location to one a mere 14 meters from a residential building. While the distance is within the legal norms, resident Sousanna Terzyan claims the developer has no documentation for the transfer.
Another resident, Gohar Sahakyan, says their long court battle contesting the building documents in the possession of Liber Ltd, finally paid off when a Yerevan court passed a decision (see document below) to halt further construction and the felling of trees.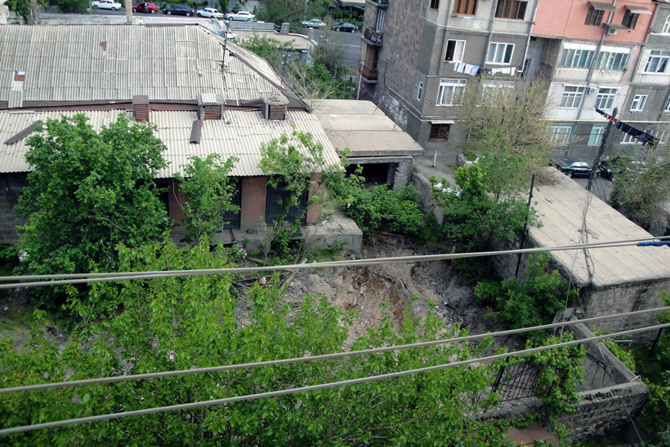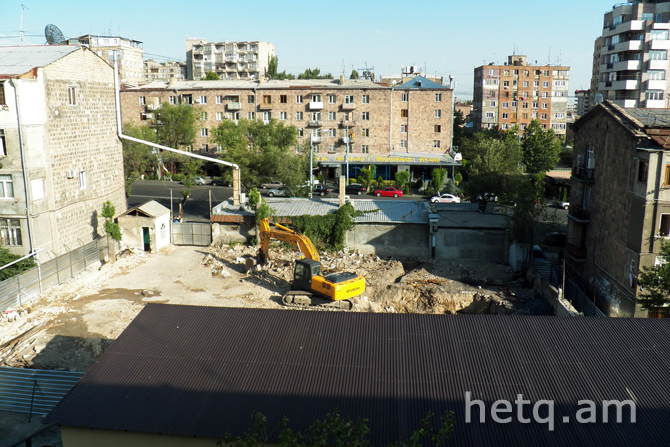 The construction site; before and after
This reporter tried to clarify what was going on at the construction site by talking to the workers. They told me they were only employees and had nothing to say.
Residents have now taken their protest to the Court of Appeals.