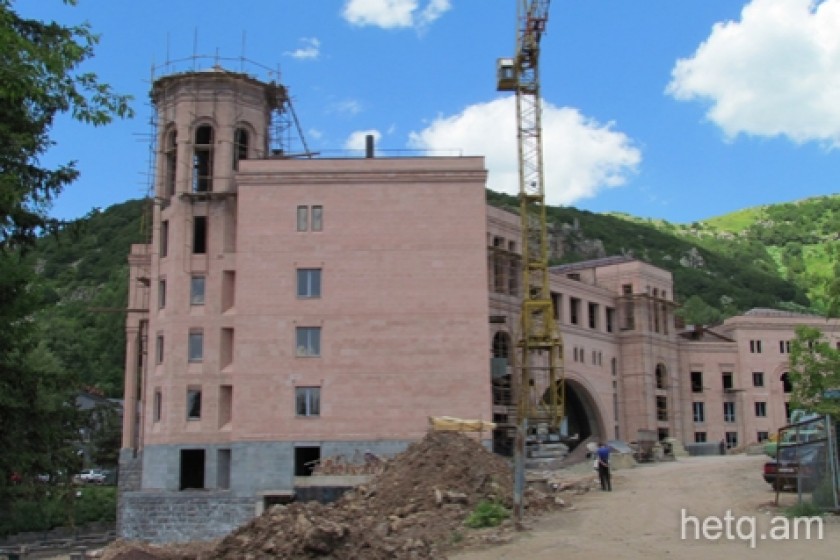 "Serzh's Resort" - Jermouk Spa Has Nothing to Do with President
Construction on a new health spa in the Armenian town of Jermouk, know far and wide for its healing mineral waters, is coming to a close.
Local residents have dubbed the new structure "Serzh's resort", in reference to Armenian President Serzh Sargsyan.
Jermouk Mayor Vardan Hovhannisyan was more than a bit surprised to hear his constituents linking the building to the country's president.
"Haven't you come across the expression Serzh's Jermouk? The president really likes the town and visits frequently. It really boosts our spirits and after each visit something new changes. The resort you refer to is unique and quite different from the others. It's a Hyatt, an international chain. The owner is former Vayots Dzor provincial Governor Samvel Sargsyan. He owns a Hyatt in Moscow and one being built in Yerevan," said Mayor Hovhannisyan.
The mayor said that President Sargsyan has nothing to do with the resort even though he backed its construction, adding that five more hotels are currently being built in Jermouk