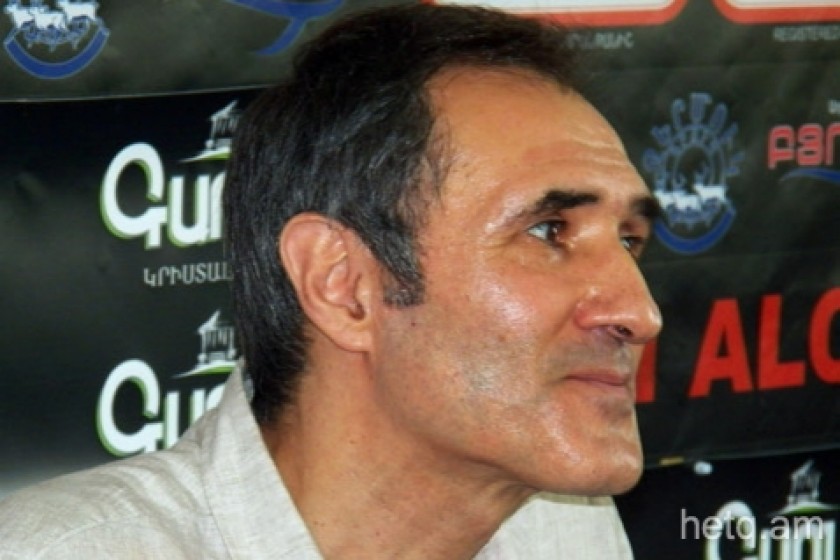 "Every Monday": Vardan Bedrosyan's New Show at the Hagop Baronian Theater
The playwright and artist Vardan Bedrosyan has come up with a new stage play called "Every Monday" that will be performed at Yerevan's Hagop Baronian Theatre next week.
"Monday is the first day of starting something new. No one leaves quitting smoking or drinking for a Saturday or Sunday," argued Bedrosyan when speaking about the idea behind his new theatrical performance.
Bedrosyan told his reporter that he had been mulling over what to perform for the past six weeks and believes he's come up with another winner.
Bedrosyan says that there are groups of people who are truly looking for a way out of their dilemmas, especially after a large segment of society once again fell victim to another cycle of despair and disappointment, resulting in migration, and a much smaller segment becoming much more serious about finding solutions.
"Can you imagine a set of policies without politics? I have understood that people are so sick and tired about politics that oftentimes they don't even want to hear the name of this or that politician. You know that every morning we get up and turn on our computers. There's a flood of news that's mostly negative in nature. To speak of all that in such a fashion that it exists, but appears not to exist, is quite complicated," Bedrosyan said.
The artist assured me that this performance will be unlike any other he's performed in Yerevan.