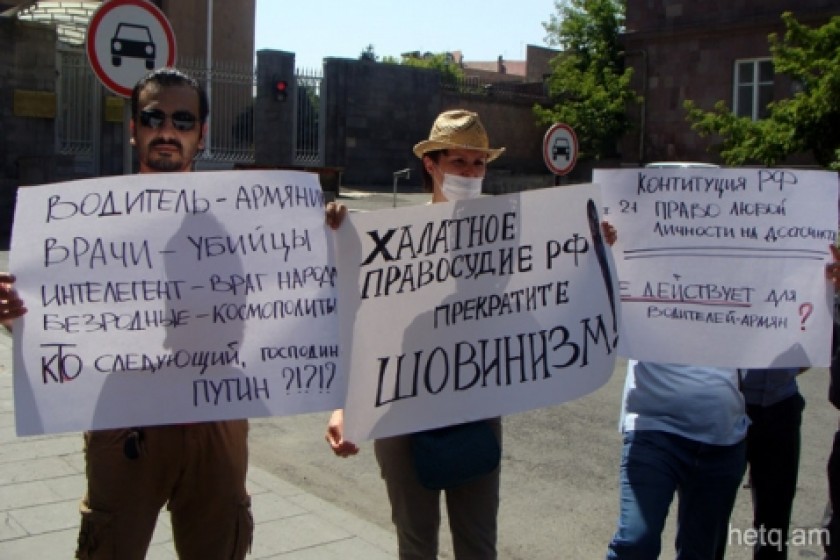 Officials from Armenian Foreign Ministry and Russian Embassy Discuss Haroutyunyan Affair
Officials of the Armenian Embassy in Moscow have still not met with Hrachya Haroutyunyan, the driver now facing criminal charges stemming from a road accident resulting in the death of 18 individuals.
Haroutyunyan, a citizen of Armenia, is being detained in Moscow's Butyrka prison.
RA Ministry of Foreign Affairs Spokesperson Tigran Balayan told Hetq that they are considering hiring a third lawyer to defend Haroutyunyan.
Yesterday, ministry officials and representatives from the Russian Embassy in Armenia met to discuss details of the case. No further information regarding the meeting has been forthcoming.
On July 13, the cargo truck driven by Haroutyunyan struck a bus in the city of Podolsk in the Moscow Oblast.
Haroutyunyan's lawyers today filed an official complaint regarding their client being brought to the court in a woman's housecoat. They say such a move denigrated the dignity of Haroutyunyan.