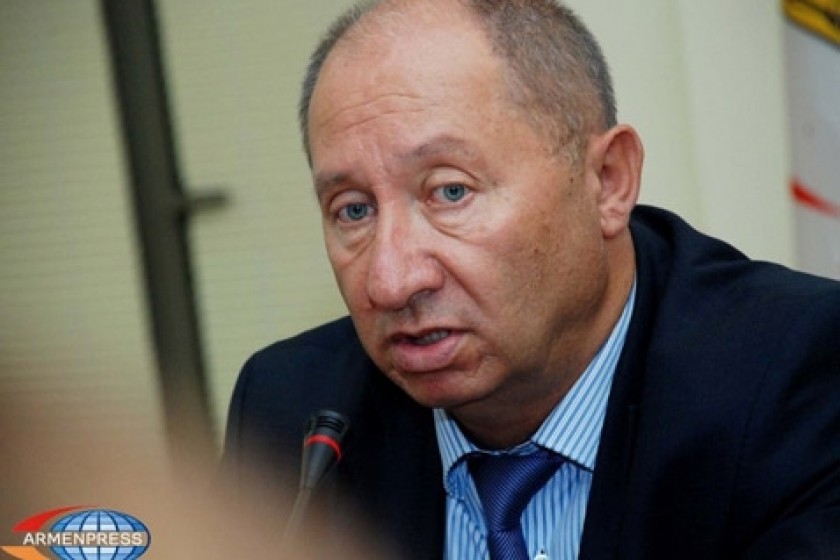 Head of Yerevan Municipality's Department of Transportation Owns a Bus Route
Henrik Navasardyan, who heads the Yerevan Municipality's Department of Transportation, is in fact the owner of No. 18 bus route in the Armenian capital.
The route in question is operated by a company called Dyako-Art, which is owned by the Navasardyan's 22 year-old son Andranik. The director of the company is another relative, Artak Navasardyan.
It doesn't matter in whose name the route is being operated - it's a Navasardyan family enterprise.
Thus, it comes as no surprise that Henrik Navasardyan been the most vocal government defender of the recent 50% hike in transit fares.
If the fare remains at 150 AMD, that's a tidy revenue increase for the family business.
Another son, Davit Navasardyan, owns a company called Motion Time, which sells advertising space in public buses and other modes of transport.
We tried to reach Henrik Navasardyan for comment but it appears that the Yerevan Municipality has blocked all modes of communication to him.
Navasardyan's office told us that we would have to go through official channels before talking to him, advising us to contact the Municipality's Department of Information and Public Affairs
We did so but were told that all requests for an interview with Navasardyan would have to be put in writing for review.
If you found a typo you can notify us by selecting the text area and pressing CTRL+Enter