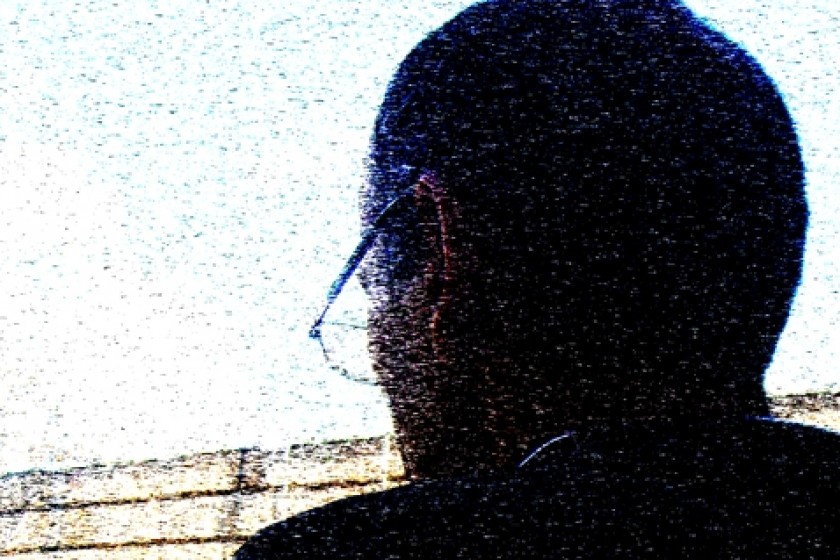 From Attempting Suicide to Selling a Kidney
Armen is 46 year-old. As a child, he damaged his right eye and it had to be removed.
Last year, he sold his right kidney.
"I sold it to Vrezh Parvanyan, a friend of MP Vrezh Markosyan. I had spent two months in Germany, at the home of the MP's sister, Dunya Markosyan. She too was making promises. She said that her son-in-law in Moscow would help out and sell the house and all. He even spoke via Skype, saying that there wasn't any problem," Armen recounts and stresses that after he gave his kidney, all these generous promises went up in smoke.
Republican Party MP Vrezh Markosyan, who owns the Tigran Metz printing house, verified to Hetq that Dunya is his sister and that she lives in Germany. As to who was her guest recently, he said he didn't know.
"I don't want you to upset my sister. She's now gone to Moscow. Why should I help you to contact her? What connection does my sister have to this? It's impossible that my sister made promises. Did that man do this for free?"
He says that they haven't paid $10,000, a part of the amount.
He's lying.
Did they pay the entire amount?
I don't know. But I do know that nothing of the sort happened. It's impossible.
MP Markosyan adds that Vrezh Parvanyan is the grandson of his mother's uncle's son. "I know that he has a kidney problem and is undergoing dialysis. I heard that they were going to give him a transplant. I don't know if he had the operation or not. I've heard nothing about the sale of the kidney."
Armen is a citizen of Russia and lived there from 1985 to 2002. Returning to Armenia, he engaged in agriculture in his native village. He has three children, two of which are now adults.
"We built a house in Kazan, but my mother took it," says Natasha, Armen's Russian wife. "A big problem due to my mother. My husband went to Germany for our medical bills, so that the kids would be alright, and to solve the house issue. He took copies of the house documents. He said they had promised to help to sell the house."
Armen adds that the value of the house is $400,000 - $500,000. Two years ago he left for Kazan and went to the prosecutor's office, but they advised him to take the matter to the courts.
"There were problems of hiring an attorney, receiving the documents and registering. All these costs totalled $7,000. My wife and child have health problems. At first they diagnosed my daughter with something terrible, but later he found out it was a mistake. Her condition isn't bad, Armen continues. "I arrived in Moscow from Kazan looking for work. I started going around the hospitals asking about the kidney thing, about selling it. A few days later I found the right channels but I needed someone familiar. I was already in a nervous state. I'd phone the house. There was nothing to eat and there was my daughter's condition. I went to throw myself off a bridge but was stopped by the police. They took me to the psychiatric ward. I stayed there one week and then spoke to my wife. I convinced them to let me go and went home."
Sometime later, Armen again thought about selling his kidney. He says he's all thumbs regarding the internet and simply entered an internet cafe in Yerevan, gave a girl 1,000 Dram and told her to circulate an advert that he was selling his kidney. However, it turns out that the potential buyers responded to the advert he affixed to the wall of the Arabkir Medical Center.
"There were many callers, some from Moscow. Edgar Parvanyan, from Abaran, called and we met for the first time near the Arabkir Medical Center. Afterwards I negotiated everything with his brother Haykaz Parvanyan," recounts Armen. "Their father Vrezh Parvanyan was in need of a kidney. At first, I demanded $35,000. They said they didn't have that kind of money and proposed that we would be brothers till the end and that they would always help out with money. I told them about the Kazan house and they said they would help out."
Armen says they took him to some medical center for analysis and that the results were sent to Germany. "But things got delayed for two months. I told Haykaz that there were people calling from Moscow offering $40,000 to $50,000. He responded that they would trick me there and even kill me. They told me that they would pay less, $28,000 to $30,000, but I would have any problems. He was dropping names like MP Vrezh Markosyan, the boxer Artur Abrahamyan. I was taken in by them due to my naiveté. A call then came from Germany that the results were good."
Armen got a Hengan visa from the German Embassy in Yerevan in April, 2012. It was good until July 17. Armen says that the hospital in Germany sent papers about the condition of Vrezh Parvanyan to the embassy. "Naturally, they couldn't mention the sale of the kidney. They wrote that I was gifting my kidney to a friend. They asked about my expenses and subsequent treatment, and I told them that the Parvanyans would take care of it all. They never asked how I was related to them. I got the visa and went."
According to the Charite Camous Mitte Nephrology Medical Center, Armen was admitted on June 25, 2012, and was discharged on July 3. His right kidney was removed on June 27.
His wife Natasha says she only knew about the reason why Armen was going to Germany a month before he left. She says the family tried to dissuade Armen from going through with the operation.
Armen's sister Hasmik says that the doctors didn't want to perform the surgery. "As I understand it, when they arrived in Germany they forced him into it. Armen had called saying that the operation might not go through because his eye might be damaged due to the kidney." One month before, she had taken her brother to the S.V. Malyan Eye Center, where he was diagnosed with a developing cataract. The doctors there said surgery costing 327,000 Dram was called for.
Armen says that before leaving Haykaz paid him $2,000 and that hours before the operation transferred $13,000 to his son. . Vrezh Parvanyan handed him 3,000 Euros in Germany to buy a gold locating machine.
"I was met by Jiro, our boxers' manager. At first, we had agreed that he was to take me to Munich to buy that machine for 5,000 Euro. Later, they gave me less money and ordered some inferior machine over the internet," says Armen. He doesn't know Jiro's last name and says that the man acted as his interpreter. (The manager of the boxer Davit Graf, who lives in Germany, is one Jirayr Basmajian). Hetq has tried, unsuccessfully, to reach him for clarification.
"We had also agreed that after returning home they were to pay me $10,000 so that in six months I could go back to Germany to get a check-up and treatment. At first, Haykaz told me to come back in six months. Then he started dragging his feet and told me to wait until they saw how their father was doing. I told them I need to get back to Germany and that my creatinine levels were high. Haykaz then told me they couldn't pay anymore and that I should pay for my own treatment. In response, I told him, 'he's your father. Why didn't you give him your kidney? The man's been on dialysis for seven years'".
Armen says the German clinic was openly engaged in the kidney trade. "There were Russians and Turks there. They were talking in Russian that the Turks were willing to pay 80,000 Euros for a kidney."
Haykaz Parvanyan told Hetq that if we wanted to write "lies", he had nothing to say to us. When we wanted more specifics about what was a lie, he got taken aback and said – "If you want to have dealings with law enforcement and the law in general, then please go ahead and try your fate."
Armen has written to the Prosecutor General's Office. A week ago he got a response advising him to take Haykaz Parvanyan to civil court over their disagreement about the medical expenses.
Hetq has spoken to several lawyers on the matter.
Attorney Hovik Arsenyan notes that it is based on such cases that people ask him about Article One of the RA Constitution – where is that legal state? "I am really pained. I can't imagine that the prosecutor's office could give such an answer." He says that law enforcement should be taking immediate steps and that the first should be a forensic examination.
Based on Armen's statements, Hovik Arsenyan describes what took place as trafficking. Armen has never heard the word and says that a crime has taken place since they deceived him and has suffered in terms of his health.
The German Embassy has yet to respond to Hetq's inquiry. Sona Trouzyan, advisor to the RA Prosecutor General, reports that her office has reviewed Armen's petition and has instructed the police to start gathering relevant material.
P.S. The names of Armen, Natasha and Hasmik have been changed.
If you found a typo you can notify us by selecting the text area and pressing CTRL+Enter