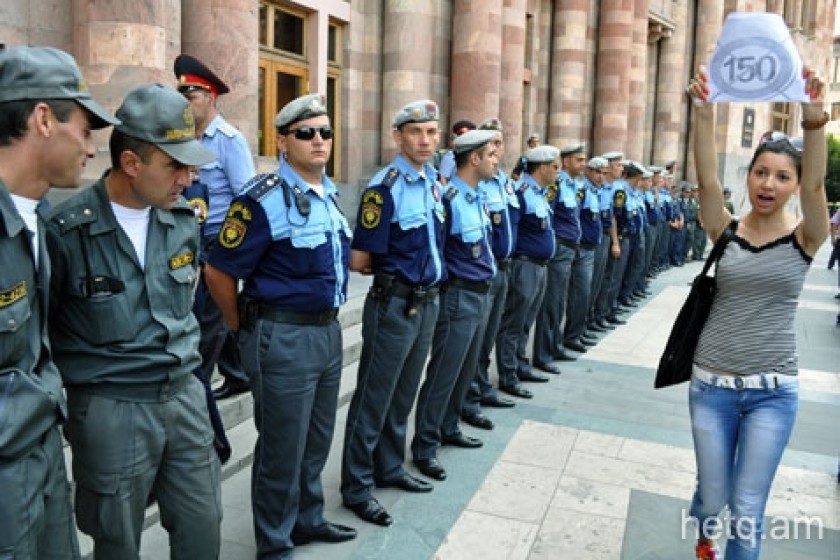 Activists Converge on Government Building; Mayor to Address Secret Session
Scores of people protesting fare hikes in Yerevan converged on the Government Building this morning after getting word that a "secret" cabinet session was to be held inside with Yerevan Mayor Taron Margaryan participating.
While the issue to be taken up by the session was not publicized, many assumed that it had toi do with the fare hikes and continuing street protests.
The activists then marched to the Yerevan Municipality.