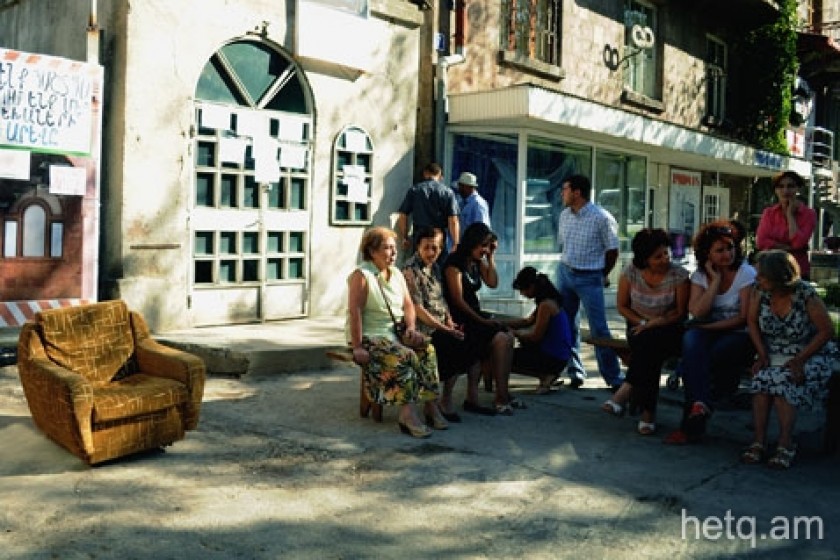 Komitas Residents Say "No" to High-Rise; Block Entrance to Courtyard
Yesterday morning, a group of Yerevan residents opposed to the construction of a 13 story building in their courtyard on Komitas Street blocked the entrance to the site in an attempt to block work crews and equipment from entering.
The site is located at Komitas Street 5a, 3 and 7.
Construction commenced in 2010 by a company called Liber Ltd. Ever since, residents have petitioned the courts to either stop the high-rise that will dwarf their homes or at least to force developers to scale down the height.
Yesterday, the head of the construction crew, along with police, visited the site to talk with the protestors and to show them the blueprint for the new building. This failed to appease local residents who say they were never consulted when the plans for the building were drawn up.
In the run up to the Yerevan municipal elections earlier this year, Yerevan Mayor Taron Margaryan made a campaign stop in the neighborhood and told residents that if no building would be constructed if that was their wish.
But in fact, the developer does have a work permit which ends in 2014.
Protesting residents say their action is open ended. They now say they are even opposed to a smaller building and now want a playground or garden to be built on the site.