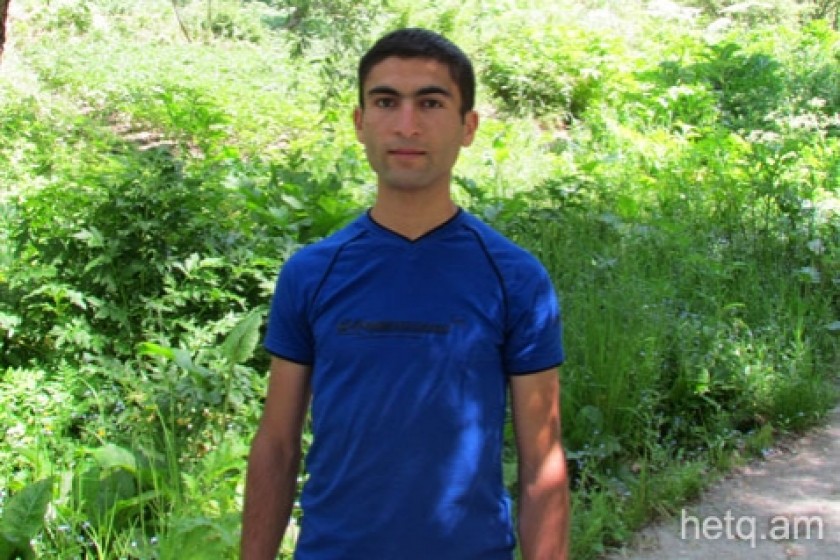 Jermouk Development Center Co-Prez - "Amulsar gold mine must be shut down"
Environmental activists and local NGOs, backed by a number of sector specialists, continue to raise warnings about the Amulsar gold mine, particularly the negative effects it poses for the nearby resort town of Jermouk, known far and wide for its mineral waters.
Vazgen Galstyan, Co-president of the Jermouk Development Center, points to two such risks that the mine poses.
He says that underground detonations at the mine can upset the hydro-geological balance in the area, thus causing a decrease in the flow of the famous mineral waters and a change to its mineral content.
Galstyan also notes that prevailing winds can blow the dust caused by the explosions to the resort town. He claims that Jermouk was deliberately left off the list of "effected communities" in order to give the green light for mining in the area.
The young activist says that the Environmental Impact Assessment regarding Amulsar was performed in London, in a virtual format, and not on the site itself. Thus, the document contained within, stating that mine detonations will have no impact on Jermouk, is misleading.
He points to the conclusions reached by hydro-geologist Ruben Yadoyan stating that the detonations will definitely impact the mineral waters of Jermouk.
Galstyan argues for the closing of the mine altogether, saying that any changes to the operational program will not make a major difference in terms of decreasing the environmental risks.
He says that a united public effort can only bring a halt to the mine since government agencies have displayed an active disregard to the problem.
The activist calls for pressure to be brought to bear on state agencies, the mining company, and institutions financing the mine.
Galstyan says those opposed to Amulsar are continuing to pressure organizations and banks that provide financing to Geoteam CJSC, the company holding the mining licenses. (Geoteam CJSC is owned entirely by Lydian International Limited, a British company based in Jersey)
Lydian's largest shareholder is the International Finance Corporation (IFC; part of the World Bank Group). The European Bank for Reconstruction and Development (EBRD) is also a major shareholder in the Company.