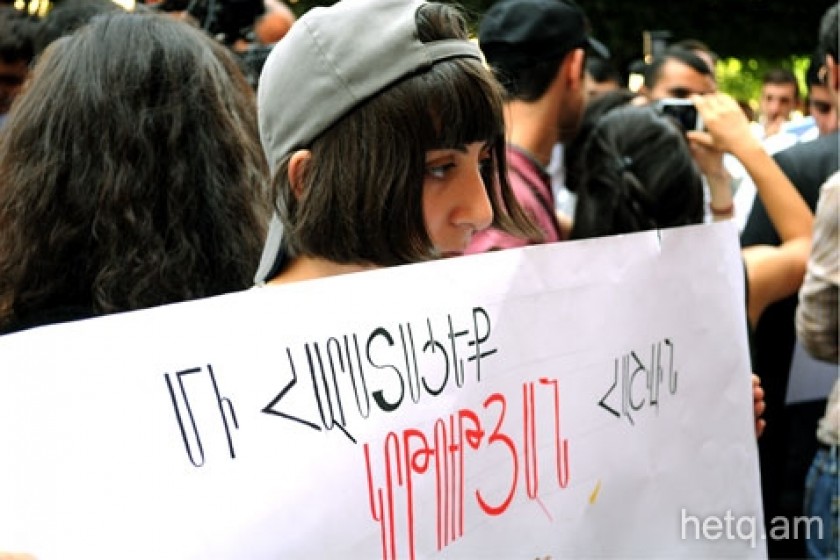 Protestors Demand Roll-Back of College Tuition Hikes
Opposing tuition hikes that will come into effect this fall in some Armenia's public colleges, students and others staged a protest in from of the Government Building in Yerevan.
The protestors are demanding that the proposed 30% tuition hikes be suspended.
The students wanted to hand a letter containing their demands personally to Prime Minister Tigran Sargsyan, but were instead met by Alexander Ghazaryan (photo 15) who heads the Department of Reception and Petitions.
Ghazaryan told the crowd that PM Sargsyan was engaged in other matters and couldn't see them.
Feeling slighted, the protestors vowed to continue their demonstration until they met with Sargsyan.
In the fifth photo, a young man is holding a sign with the letters B, Ou, H - an acronym in Armenian for "Higher Educational Institution". Instead, the sign reads "Business educational Institution".
The sixth photo shows Valeri Osipian, a deputy chief of the Yerevan Police, crouching between two cars.