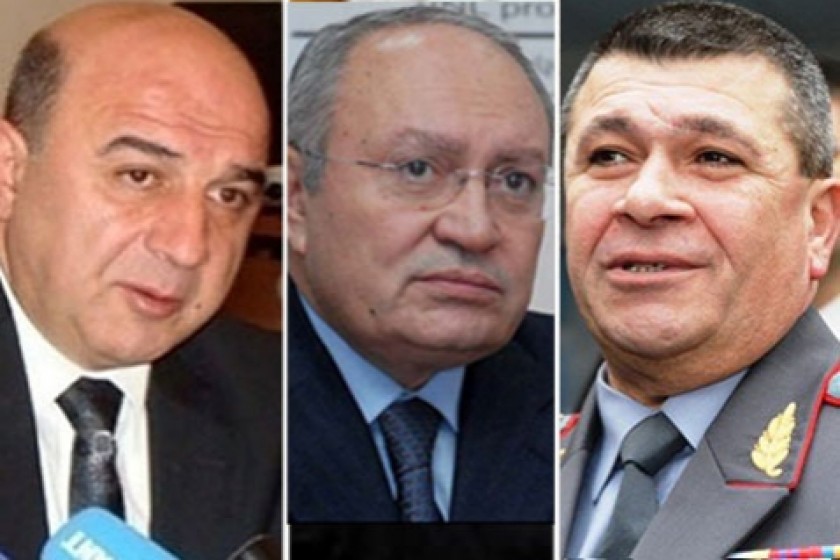 Nairit Plant Case Officially Closed: So Where's the $180 Million?
Over the course of 2013, Hetq has published a series of articles revealing how $180 million in loans granted to Nairit Plant has literally vanished through a maze of off-shore companies.
In June, the ARF faction in parliament today introduced a motion calling for the creation of ad-hoc committee that would look into the operations, loan obligations and privatization of the Nairit Rubber Plant in Yerevan.
Based on our articles the Prosecutor General launched an examination of the matter, the results of which were then forwarded to the Police Department's Anti-Organized Crime Division. After two months of dragging its feet, the Unit transferred the case material to the Prosecutor General's Office.
In response to our written inquiry as to where the Nairit case stood, we received the following from the Police.
"We wish to inform you that the Police Department's Anti-Crime Division has rejected the Nayirit case according to Article 35, Part 1, Point 2 of the RA Criminal Procedural Code."
Article 35 deals with "Circumstances Excluding Criminal Prosecution." The cited clause states:
A criminal case cannot be instituted and criminal prosecution may not be started and the instituted criminal case is subject to suspension, if the alleged act contains no corpus delicti.
It turns out that the Police Department, in the person of Police Chief Vladimir Gasparyan, has opted to bury the matter, despite the existence of sound evidence that large amounts were laundered and illegally appropriated.
Armenia's Energy and Natural Resources Minister Armen Movsisyan, who was directly responsible for the loans and who was directly involved in the Nairit transactions, nevertheless remains in office.
Now, he is busy implementing two mining projects in Artsakh.
Also continuing in office is Vahan Melkonyan, the former director of Nayirit and the Interstate Bank representative in Armenia.
Given these developments, Hetq has one question to ask of RA Police Chief Vladimir Gasparyan and RA Prosecutor General Aghvan Hovsepyan – what happened to the $180 million in loans?
Photo (l to r) – Minister Movsisyan, Prosecutor General Hovsepyan and Police Chief Gasparyan
If you found a typo you can notify us by selecting the text area and pressing CTRL+Enter