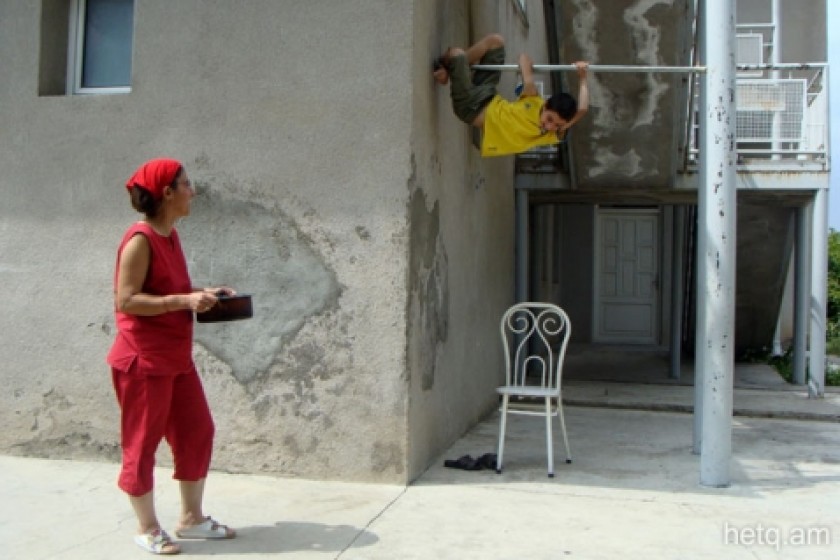 Kashatagh's Syrian Armenians: "We just grabbed our kids and fled the war"
My first attempt to speak to Syrian-Armenian families who have resettled in the town of Berdzor proved unsuccessful.
I was told that I first need to get permission from, or at least inform, the authorities of the Kashatagh District in Artsakh.
Their argument was that reporters had interviewed the families in the past but had distorted their words subsequent press reports.
Kashatagh District Head Souren Khachatryan told me that no such permission was needed before talking to the Syrian-Armenian families now living there.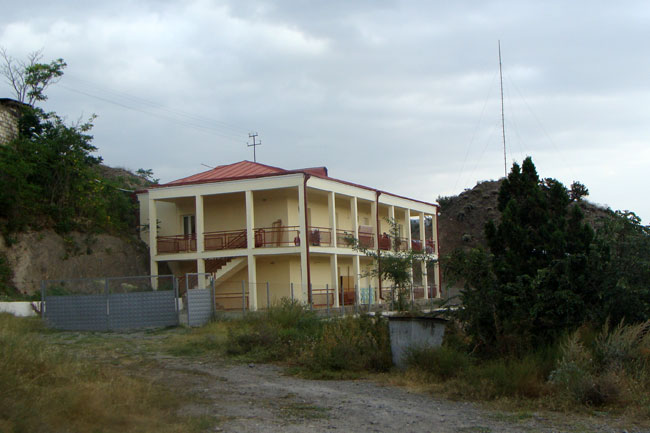 Three Syrian-Armenian families live in this house.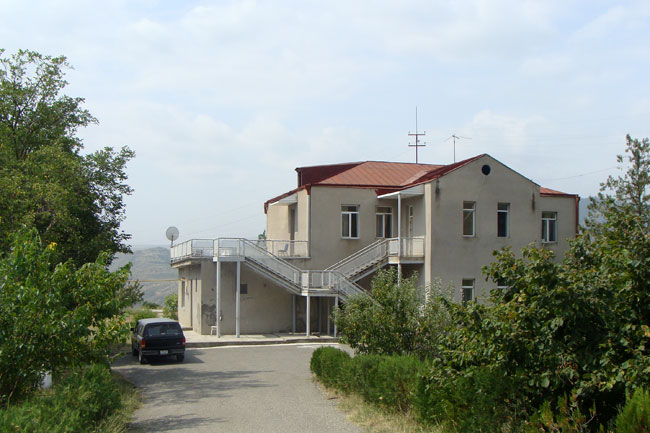 Five families have been located in this guest house, each getting one room. They share a bathroom and kitchen.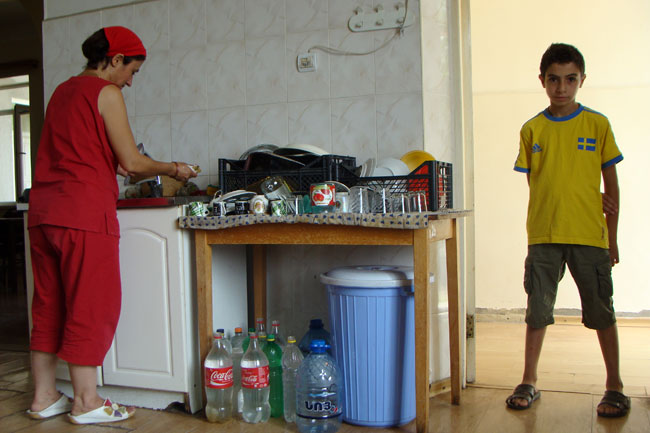 The Mouratians brought their three children to Armenia from Aleppo this year. They locked up everything and resettled in Berdzor. Mrs. Nelly Mouratian says they don't know what is happening back home. "We just grabbed our kids and fled the war. They were shooting from the skies. We lived on the top floor and the kids were terrified," she says.
George, Nelly's husband, now works at the Berdzor water utility as a mechanic. When I got there, George had just arrived during his lunch break.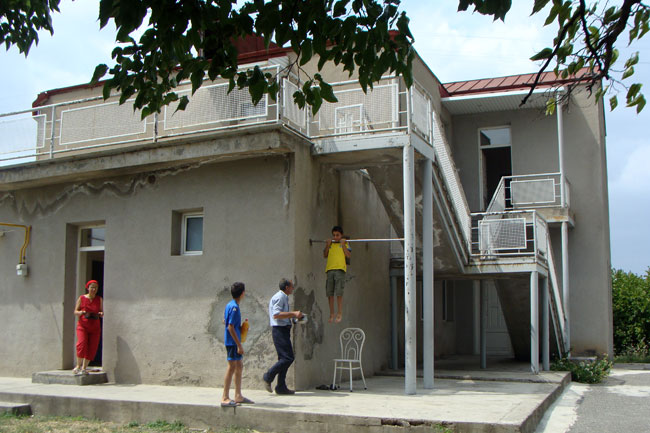 "Everything is fine here except when we have to walk into town. The hills are difficult," George told me, adding that the municipality should start some kind of hourly taxi service.
There is a bus that operates in the town but only at certain times. Nelly complains that the service is too infrequent.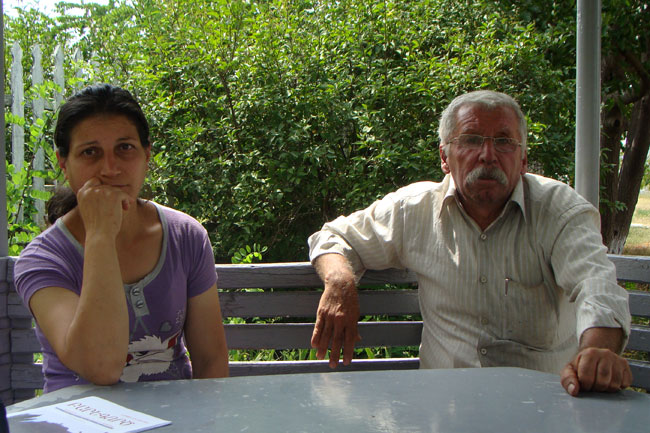 Sebouh Keshishian (photo right) is another Syrian-Armenian who has resettled in Berdzor with his family. A tailor by trade, Sebouh told me that many other reporters have covered their situation but that nothing good has resulted.
"They won't give us an apartment. The authorities say we should find a benefactor to build us a house," Sebouh says. The family has been allocated one small room in the guest house.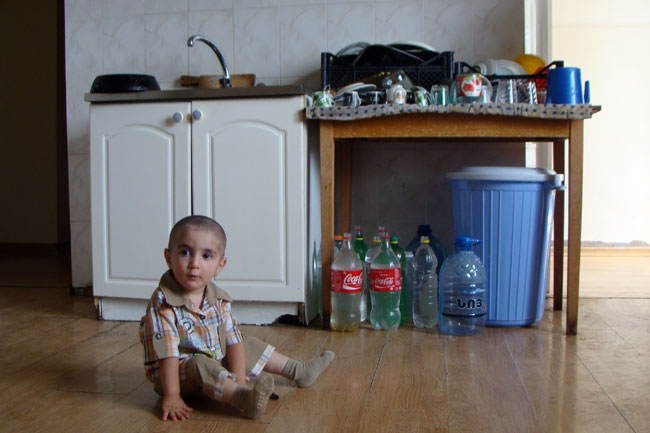 Two of the five families living in the guest house say they intend to move back to Syria if things calm down.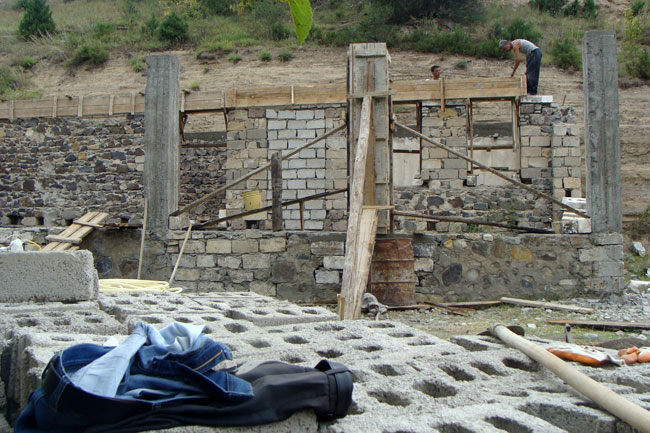 Currently, there are 29 Syrian-Armenian families residing in the Kashatagh district. A twelve apartment building for them in the town of Kovsakan will be finished in a month. A nine apartment building is being built in Ishkhanadzor.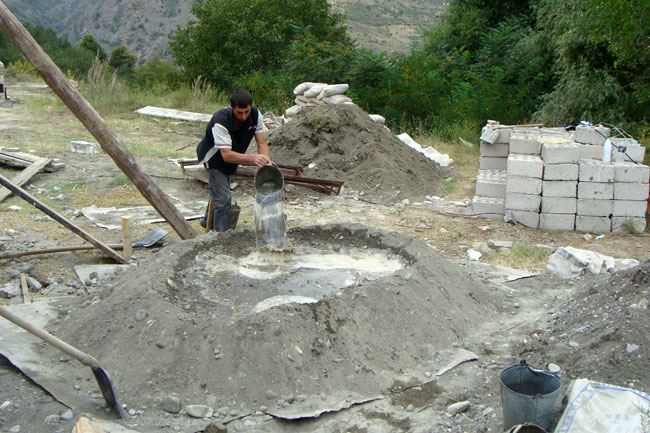 Some private homes in Berdzor are also being built.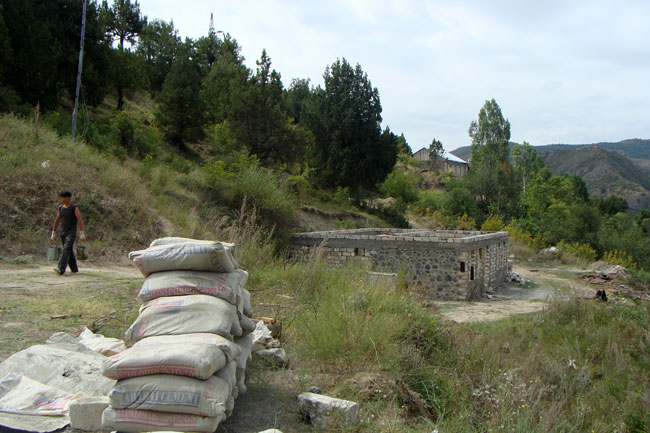 40 Syrian-Armenian families are on a waiting list to resettle in Kashatagh, but the government doesn't have the resources to house them.
If you found a typo you can notify us by selecting the text area and pressing CTRL+Enter