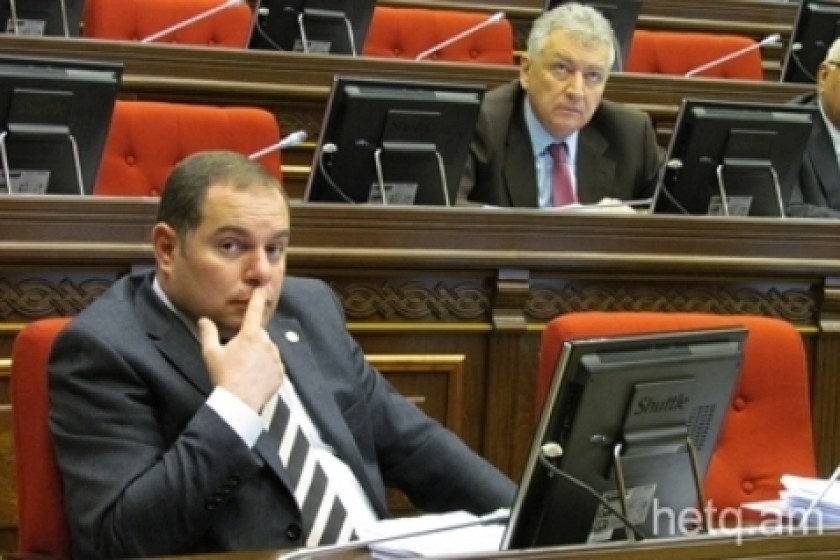 Republican Party Spokesman: 'There Can be No Talk of Russian Pressure'
Hovhannes Sahakyan, Secretary of the ruling Republican Party parliamentary faction told Hetq that President Sargsyan's statement yesterday that Armenian would join a Russian-led Customs Union should have been expected.
"We are already included in a Russian security network, and thus cannot remain aloof from any economic ties," said Sahakyan.
The faction secretary said that Armenia would continue to cooperate with the European Union and that Armenia's joining the Customs Union couldn't upset such ties.
"We have said on numerous occasions that we are willing to deepen our relations with the European Union to the extent that it is willing. You know, there are different criteria and 28 nations. What road did they take to become members? Thus, I believe the issue isn't only in our backyard," Sahakyan said.
When I brought up the comments of certain EU member state representatives, claiming that Russia had pressured Armenia, Sahakyan said he regarded such talk as strange.
"Today, we have an established country, government and, most importantly, a democratic state. We also have a skilled and experienced leader who defends the interests of Armenia. Exerting pressure, in such conditions, is impossible," Sahakyan stressed.