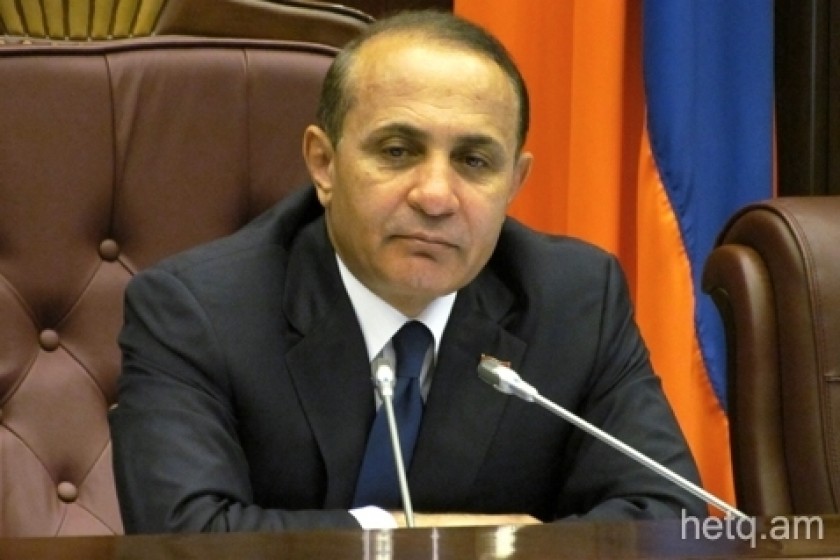 Unacceptable Slander: Parliament Prez Wants to Boot MP Postanjyan From PACE Delegation
Armenian Parliament President Hovik Abrahamyan today declared his intention to remove Heritage Party MP Zaruhie Postanjyan from Armenia's delegation to PACE.
The brouhaha all started yesterday at the PACE autumn plenary session in Strasbourg where Postanjyan queried Sargsyan about his losing 70 million Euros at a European casino and his legitimacy as president.
Taking it all in stride, Sargsyan replied that he wished he had 70 million Euros. "I would give the money to you so that you wouldn't be so evil," Sargsyan chided Postanjyan.
Postanjyan made her remarks during a live broadcast of the Q&A session after Sargsyan's speech. (See 42:12 of the broadcast)
Pointing out that, "Expressing a political opinion, isn't by nature, an absolute right", Abrahamyan said Postanjyan's outburst was unacceptably slanderous and insulting and thus violated Article 18 of the National Assembly's Code of Procedure.
Abrahamyan said he planned to consult with the various parliamentary delegations to change the composition of the National Assembly's PACE delegation.