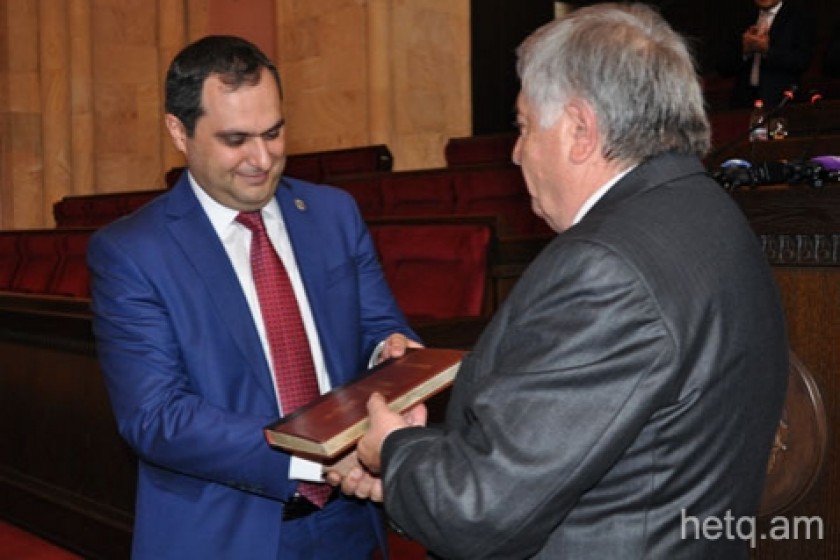 Armenia's Chamber of Advocates Gets New Chairman
At a ceremony today in Yerevan, Armenia's Chamber of Advocates Chairman Rouben Sahakyan handed over the reins of this professional body, with a membership of 800 attorneys, to Ara Zohrabyan.
Sahakyan called on the organizations members to assist the new president in the functioning of his duties.
Sahakyan, who has served as the Chamber's chairman since its founding in 2005, told the assembled advocates to expect a qualitative shift in the actions of the organization due to the work the new president has taken ever since being elected.
"I am not abandoning you. We will see each other every day," Sahakyan told his colleagues, and then asked them to forgive whatever mistakes he made while on the job.
Sahakyan then handed Zohrabyan Mkhitar Gosh's "Book of Law", thus signaling the handover of power.
Photo: Ara Zohrabyan, Rouben Sahakyan,