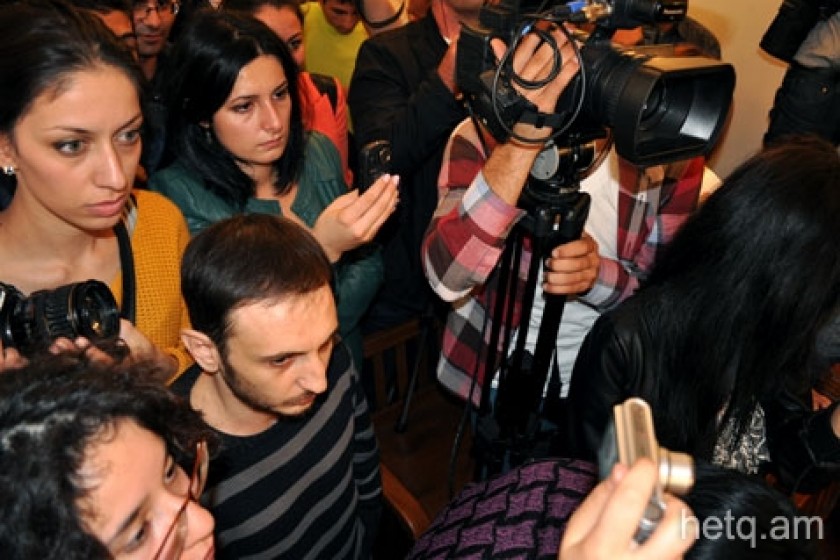 Jailed HAK Activist Tigran Arakelyan Freed Under General Amnesty
After spending two years in jail, Armenian National Congress (HAK) activist Tigran Arakelyan was released by Armenia's Court of Appeals under provisions of a general amnesty recently passed into law.
The young activist had been charged with a number of violations stemming from a 2011 scuffle with Yerevan police.
The Court found him innocent of inflicting violence endangering the life or health of a representative of the state. (The court did find him guilty on the charge of inflicting non-life threatening violence).
Nonetheless, the reduced charge was sufficient for Arakelyan to be released under the amnesty provisions.
Another HAK activist, Artak Karapetyan, was also released under the amnesty. Two other activists, Sargis Gevorgyan and Davit Kiramijyan, were found guilty of hooliganism and sentenced to two years conditional imprisonment, with a one year trial period.